"Kaunas City is challenging the company "Lietuvos geležinkeliai"
"Kaunas City is challenging the company "Lietuvos geležinkeliai"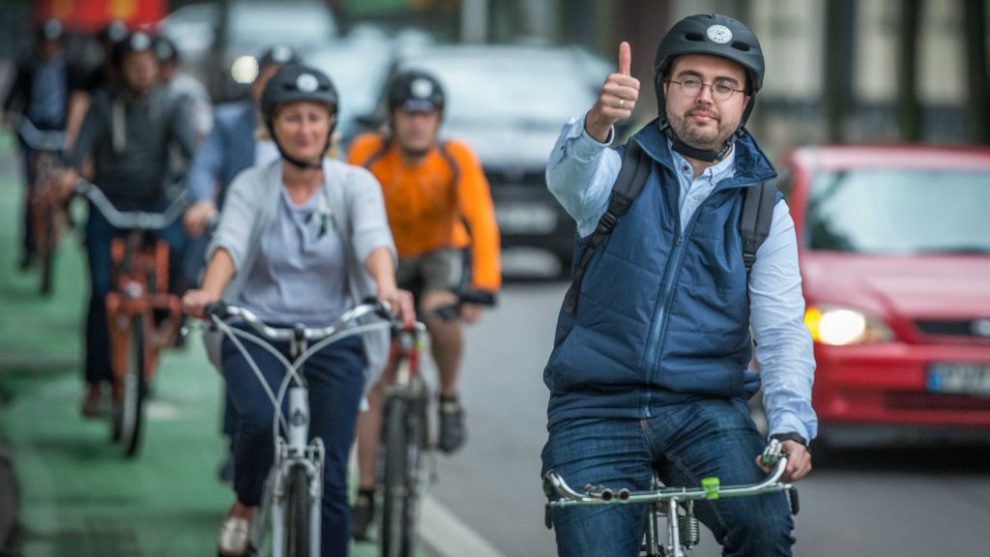 Paskelbta: 2017-07-20 (Thursday)
Kaunas, which has just started the cycling revolution, focused on another situation that can make life easier for cyclists. The Vice-Mayor of Kaunas Povilas Mačiulis posted a video on Facebook in which he applied to the national railway carrier "Lietuvos geležinkeliai" ("Lithuanian Railways").
Currently, when taking a train train from Kaunas to Vilnius or vice versa, one has to pay extra almost 50 per cent of the ticket's price for a bike. It means that, when choosing a high-speed train, the ticket for a person with a bicycle costs 9,24 Euro, while a ticket without bicycle – 6,27 Euro.
"Kaunas City is challenging the company "Lietuvos geležinkeliai". If they adjust their pricing policy and do not charge extra price for a bike when travelling from Kaunas to Vilnius and vice versa, Kaunas City promises to equip a bicycle storage space near the central railway station in Kaunas. Let's work together to make cycling more popular in Kaunas and in Lithuania!"- sais Vice-Mayor Povilas Mačiulis.
In Kaunas, bicycles can be carried free of charge both in public transport and in funiculars. Such a service is also provided by the intercity bus company "Kautra". Kaunas has just launched the "Like bike" bicycle revolution and intends to become the first city in the Baltic States that is fully adapted for cyclists. The revolution includes building new bicycle paths, green stripes in the streets for cyclists, sidewalks adjusted for bicycles, a thousand new bicycle racks and many other changes. Kaunas seeks to increase the number of people using bicycles everyday 5 times within the next three years.