In Kaunas – doctors have the opportunity to be promptly tested for COVID-19
In Kaunas – doctors have the opportunity to be promptly tested for COVID-19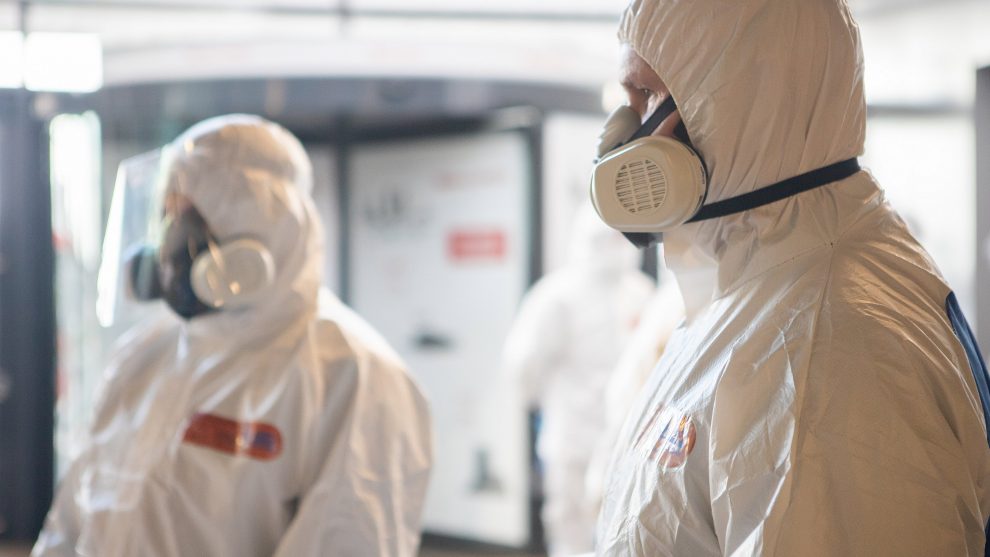 Paskelbta: 2020-04-14 (Tuesday)
The mobile coronavirus testing point in Kaunas is starting registrations for employees of all medical institutions with suspicions of possible COVID-19 infection. Doctors from all over Kaunas County are welcomed here. Their registration, as usual, is done by calling the Corona hotline in 1808.
The mobile research point in our city successfully cooperates with the Kaunas Clinic Laboratory, therefore the volumes of tests, which have been increased several times, allow us to take proper care of medics, which are more important to us than ever before. Specialists from Kaunas city and other surrounding municipalities are welcome here. Hospital staff across the country are at particular risk of having direct contact with infected patients. We must protect each of them so that these professionals could go to work with confidence in their health", said Kaunas City Mayor Visvaldas Matijošaitis.
According to the latest data of the National Public Health Center, currently 107 cases of COVID-19 have been approved in Kaunas County. 14 of them – medics. Respectively, in Kaunas, these figures reach 68 persons, 9 of them are employees of medical institutions.
Matijošaitis called on all employees of medical institutions operating in Kaunas County, as well as doctors of private clinics, who are worried about their health, to perform research in Kaunas camping (Jonavos st. 51A) in a mobile testing point that has been operating for more than a month. You can register for the test now by calling the Corona hotline on the short number 1808.
In the last few weeks, a total of four lines have been installed to test. Their workloads are adjusted accordingly as needed.
To date, the total testing capacity has been up to 400 samples per day. Now there may be one and a half times as many. Repeated tests have been carried out for some time now, which allow to accurately identify the recovered persons. Today, there are 25 such people in Kaunas County, and 17 people in Kaunas City.
"Good work is usually quiet but productive. The staff of Kaunas City Polyclinic successfully take care of all the people that comes to the mobile station, providing assistance in the fever clinic. Medics of the ambulance station not only rush to the patients, but also together with the large forces of riflemen and other volunteers provide assistance to Lithuania on the Corona hotline in 1808. The clinic laboratory makes every effort to ensure that the samples taken are not stored in refrigerators but examined promptly. Then people do not have to worry about waiting for a long time for results. For all this, we must all be grateful to dedicated doctors who are working with real dedication", V. Matijošaitis emphasized.
Already a week ago ambulance doctors, as well as employees of other major city hospitals were given the opportunity to be tested for COVID-19 in Kaunas. These are the people standing in the front lines in the fight against the menacing virus. Therefore, from this week it was decided to give priority to the inspection of the remaining medical institutions, taking care of the safety of their staff.