In August, "Kaunas 2022" Summer Stage – orchestras, electronic performances and Lithuanian "Wedding"
In August, "Kaunas 2022" Summer Stage – orchestras, electronic performances and Lithuanian "Wedding"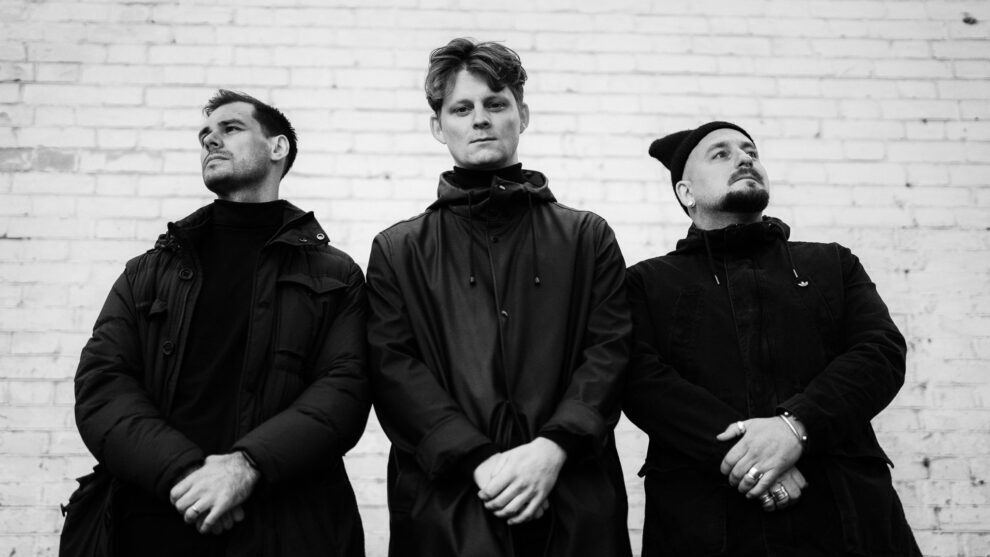 Paskelbta: 2022-08-03 (Wednesday)
The season of autumn events under the roof is getting closer every day, so while you can, it is a good opportunity to enjoy the sounds of music and culture under the open sky. "Kaunas 2022" Summer Stage, which has been operating for the fourth month in Kaunas Town Hall Square, will offer more than a dozen events in August. The program includes premieres, international friendships, and a special evening dedicated to war-torn Ukraine.
First time in front of an audience – artist Monikaze with an orchestra
"This is a gig I've been looking forward to since December when I first saw a clip of the album "Laws of Distraction". That was enough to make me realize that this is going to be an exceptional project. The album was astounding, and in Kaunas "Laws of Distraction" will be played live in front of an audience for the first time. This event should not be missed – it is the biggest cherry on top of the Summer Stage cake," – intrigued Eglė Aleksandravičiūtė, producer of the "Kaunas 2022" Summer Stage events, when talking about the musical gift that will hit Kaunas on August 5. Monika Zenkevičiūtė, who hides under the pseudonym Monikaze, is an artist who won the MAMA Electronic Music Artist of the Year award this year, and who attracts a growing circle of music lovers. "Laws of Distraction" is her solo album performed with St. Christopher's Chamber Orchestra.
"Kaunas 2022" Summer Stage traditionally opens before the weekend – the beginning of August is no exception. Already on Thursday, August 4, a wonderful evening awaits us at the Town Hall Square with Dana Indāne-Surkiene, a Latvian artist living in Lithuania. She is a vocalist, performer of free improvisational singing, whose creative musical life began in early childhood and over the decades manifested itself in various interdisciplinary music and theater art projects. In an exclusive concert, residents of Kaunas and the guests of the city will hear subtle, mesmerizing, inner peace-giving music and poetry from the artist's album "Gaidību dzimes / Songs of Mother and Field".
On August 6, the Summer Stage will be awarded with the young Lithuanian alternative music. The soundtrack of the evening will be created by Godo Yorke (Goda Sasnauskaitė), one of the most interesting performers on today's Lithuanian music stage, distinguished by her artistry and vocal range.
Approaching the Assumption Day – Portuguese and national evenings
Most likely, just a few people know that Consulate of Portugal operates today in Kaunas, which was full of embassies during the interwar period. At the invitation of Dalius Raškinis, the Honorary Consul of this country, and the Lisbon-based Camões Institute, "Lavoisier" project will appear in the Town Hall Square on August 11. The duo of "Lavoisier" introduce themselves with a quote from the French scientist Antoine Laurent de Lavoisier: "There is no loss in nature, no creation – only transformation." The Portuguese duo also rely on the ideas of tropicalism and invite us to perceive music not only as an expression of individuality, but also as a common understanding and presence in the world in which we live here and now.
Welcoming the long weekend of the Assumption Day on August 12, different eras and viewpoints will collide in the heart of Kaunas. The Youth Theater group "Beautiful and Powerful" from Klaipėda will hold a concert in the Town Hall Square. The girls from "Beautiful and Powerful" ask – what does a Renaissance beauty, a writer with a headscarf and a Soviet heroine have in common? Three performers, having invited a group of other friends, rush onto the stage to tell everyone what it means to be a woman in Lithuania, and take the audience not only to different historical periods, but also to different stages of a woman's life, resounding in a different style of music.
Lithuanian "Wedding" and guests from Germany
"A theater without "Wedding" is not a theater. The Germans have Bertolt Brecht's "Wedding" and we also have – OKT "Wedding", – said director Oskaras Koršunovas after the performance. Although it is based on B. Brecht's play, the Lithuanian production is unique; the essential part in the production of the play is the personal experience of the artists who created it and the reality surrounding them. Kaunas version of the "Wedding" will appear in the town hall square on August 18.
August 19 Munich girl duo "Umme Block" will perform for the first time in Kaunas. Their appearance is the result of the friendship of "Kaunas 2022" with the important southern Germany festival "Nürnberg Pop Festival". The duo's unique sound consists of vocals, analog synthesizers, electric guitar and rhythm machines. All this creates a dramatic, melancholic, dreamy soundtrack and pulsating rhythm does not leave anyone indifferent.
Vocalist Džiugas Širvys of Kaunas' beloved mathematical rock band "jautì", who performed on the Summer Stage in June, will present his solo work on August 20. The artist does not avoid the influence of the 80s; popular music is subtly combined with country and alternative music elements.
A sensitive concert for the Independence Day of Ukraine
Wednesday, August 24, Kaunas Town Hall Square will be colored in blue and yellow. A concert dedicated to the Independence Day of Ukraine will take place here. The violin and bayan (accordion) duet from Ukraine "YeS Duet" and VDU Chamber Orchestra will play on the Summer Stage.
The concert program will include musical pieces of Ukrainian composers, music of famous classics A. Vivaldi, J. S. Bach, and compositions of violin, bayan and chamber orchestra specifically created by composer Jievaras Jasinskis for the "YeS Duet" concert tour through Lithuania. This event is an expression of "Kaunas 2022" solidarity for Ukraine, which suffers from the effects of the war. On the initiative of this project, the "CulturEUkraine" center has been operating in the Kaunas Central Post Office since March, dedicated to war refugees who want to continue their favorite creative activities or start new ones.
Friends from Estonia in Kaunas
In less than two years, an old friend of Kaunas, the Estonian city of Tartu, will wear the title of European Capital of Culture. Have you heard that there was once a restaurant called "Tartu" in Kaunas, and a place named after Kaunas in Estonia? Artistic and cultural exchanges between cities have been taking place for many years. These traditions will be extended by two end-of-summer concerts.
August 25, Anna Kaneelina, Estonian performer of a young generation, will appear in the Town Hall Square with her band. Her debut album, released three years ago, impressed the audience, as did Anna's otherworldly stage image and original ways of self-expression. Bravely sharing her inner world, the artist pours both the pain and beauty of life into her music.
August 26, time for Jonas Kaarnamets, who is well-known by those interested in Estonian music. He is known as one of the founders of the alternative pop group "Frankie Animal". Jonas presents his solo work, which combines dark electronic music with a modern pop sound. The artist introduces himself under the pseudonym jonas.f.k.
All "Kaunas 2022" Summer Stage events are free. Concerts and other events in Kaunas Town Hall Square are planned up until autumn.
The program of the European Capital of Culture in Kaunas and Kaunas region continues throughout the year – hundreds of traditional and debuting events are planned in 2022, including exhibitions, festivals, performances and other activities created by local or international artists and Kaunas communities. The entire "Kaunas 2022" program can be found at www.kaunas2022.eu or in the mobile app.