Historical Day: Wizz Air starts first flights from Kaunas
Historical Day: Wizz Air starts first flights from Kaunas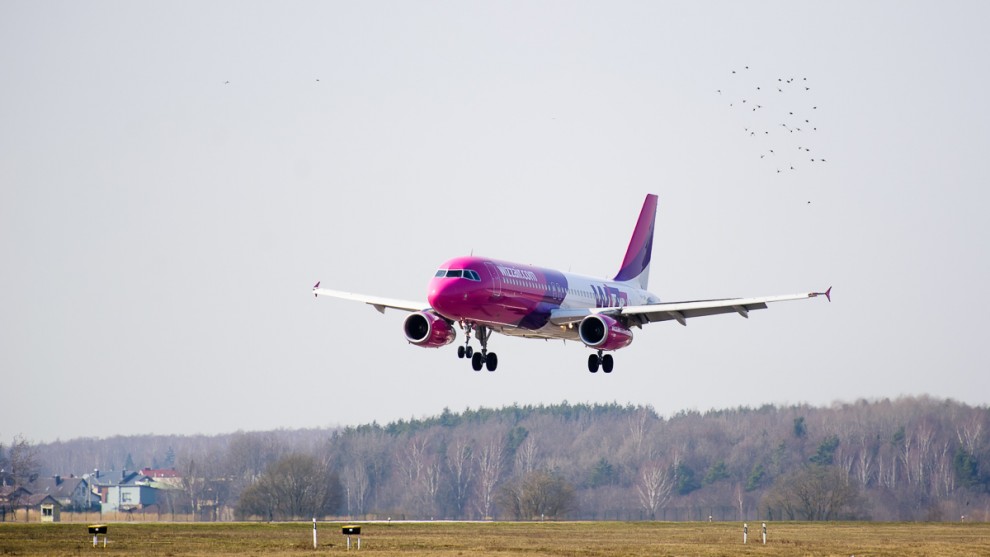 Paskelbta: 2016-03-30 (Wednesday)
The first Wizz Air plane from London Luton Airport to Kaunas Airport landed on 29th of March this year. Wizz Air, the largest low-cost airline in Central and Eastern Europe, will fly five times per week to Kaunas, and they will  offer up to 93 thousands of seats per year.
Wizz Air also announced that it will add four new services to its Kaunas network launching a new route to Eindhoven from 22 September and moving three of its Norway routes from Vilnius to Kaunas starting from 30 October.
Since its first flight from Vilnius in 2011, Wizz Air has become the leading airline at Vilnius International Airport. Wizz Air has now four aircraft and 125 direct employees based in the Lithuanian capital. Underlining its commitment to the country, in 2015 the airline announced operations from Kaunas and Palanga, while its nearly one million Lithuania passengers during the calendar year 2015 supported over 700 local jobs.
With its newest services, Wizz Air now offers a total of 28 routes to 14 countries from its three Lithuanian airports.