Historical day: Kaunas had won to build the National Science and Innovation Centre
Historical day: Kaunas had won to build the National Science and Innovation Centre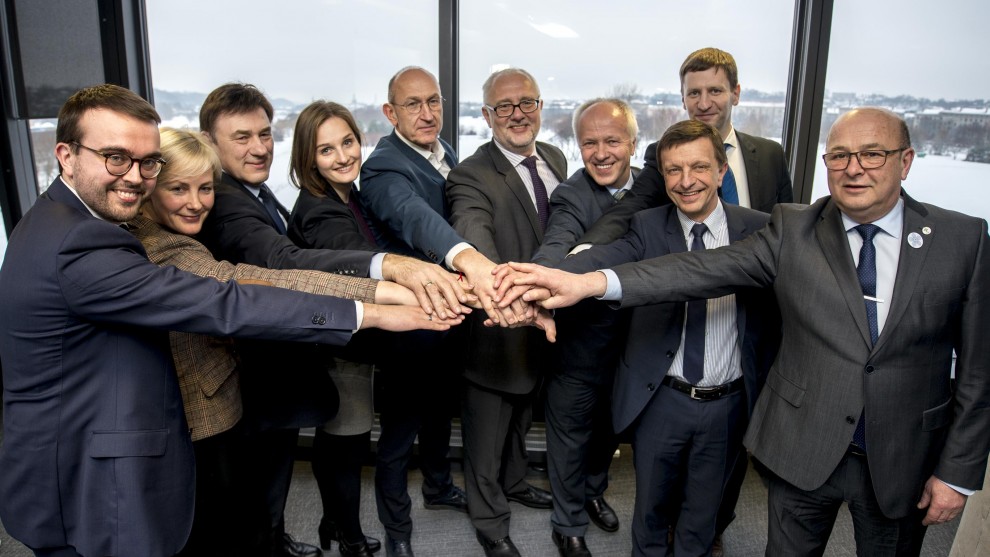 Paskelbta: 2016-01-14 (Thursday)
This Tuesday morning the Ministry of Education and Science declared an extraordinary news that National Science and innovation center will be built in Kaunas, Nemunas Island. In the near future there will be published an international architectural competition, and research center construction is planned by the end of 2018.
This is historical event, which proves that the objects of national importance can be developed not only in Vilnius, but in Kaunas as well. As "Žalgiris" is a basketball team of whole Lithuania, so this will be the center of the entire Lithuanian research center. Now we need to roll up your sleeves and achieve the main objective that the research center would have been built in 2018. I believe that in the future the Centre will appear on postcards about Kaunas"- said the Mayor of Kaunas City Visvaldas Matijošaitis.
"This interactive center will contribute to attracting youngsters to science. Here they will be able to touch everything, try to play. It's interesting and leads to joy. I believe that this center will provide Kaunas beauty and attracting tourists"- said the Adviser of the Mayor of Kaunas, Dainius Pavalkis.
Unique place
According to the Member of Council Jonas Audėjaitis, The National Research Center has been dedicated to the holiest place in Kaunas – the Nemunas Island. "Kaunas has a unique opportunity to apply Nemunas Island through education. It will now be organized by an international architectural contest. There will be really big challenges and work"- said J. Audėjaitis.
"Congratulations to Kaunas, indeed everyone is extremely excited. Certainly not everything must be concentrated in Vilnius. Maybe, finally Kaunas is famous not only because it has a zoo or for famous as a Mecca of basketball. Kaunas will open as competences in science and innovation center"- said at the press conference the Rector of Kaunas University of Technology, Petras Baršauskas.
"This Centre is the big achievement for Lithuania and a beginning of hard work. For young people this center will help to make a decision about career, – said businessman and innovator Vladas Lašas.
According to the specialists, scientific entertainment space to be familiarized with the latest innovations. They would help children and adults to expand the knowledge base and develop. World practice shows that such centers are the best popular science instrument.