Heads of Science Centre in Warsaw Agreed to Help Kaunas
Heads of Science Centre in Warsaw Agreed to Help Kaunas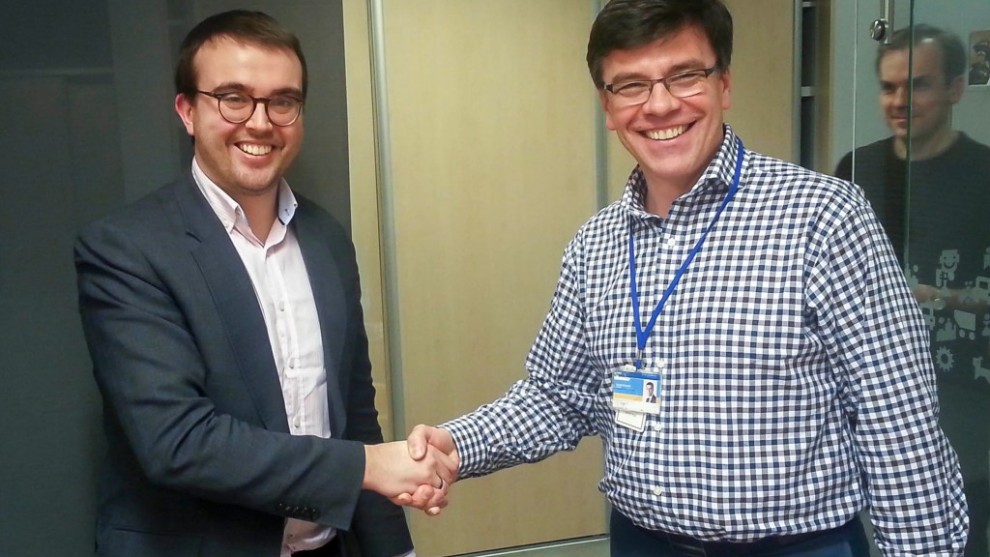 Paskelbta: 2016-02-10 (Wednesday)
The facts about Copernicus Science Centre in Warsaw: one million visitors per year, more than five hundred employees, and a successful partnership of business and public sector. The heads of this centre will help Kaunas city in creating a conception of the National Science and Innovation Centre to be built on the Nemunas Island.
Today one of the most modern science centres in Europe with an area of 15,000 sq. m. which opened its door in Warsaw six years ago may be proud – approximately one million visitors per year visit the centre.
Agreed to Cooperate
During the visit in Poland, the specialists, preparing the conception of the centre for science popularization in Kaunas, reached an agreement with Robert Firmhofer, Director of Copernicus Science Centre and the former head of the European network of science centres and museums.
"The Head of Copernicus Science Centre has agreed to become our consultant and a member of Council of Advisors of Kaunas Science Centre. It is usual for such institutions in Europe to cooperate, change expositions and look for ways to popularize science," Kaunas Mayor's Advisor Prof. Dainius Pavalkis stated.
"We will strive that Kaunas Science Centre would fulfil its function and be attractive not only to Kaunas residents and Lithuanians but also to foreign guests. The place we have chosen is unique and we have a possibility to expand the centre, whereas Copernicus Science Centre is very limited by the city. Our aim is to build a distinctive and unique science centre," the architect Prof. Jonas Audėjaitis said.
Gained Experience
"About 250 permanent employees work at Copernicus Science Centre; they prepare scientific programmes and create exhibits in the fabrication laboratory. Approximately 200 more employees work as exhibition hall guides, animators, etc. Most of the visitors are young people. All the information that we have obtained will help in creating the conception of Kaunas Science Centre," Kaunas Deputy Mayor Povilas Mačiulis stated.
The temporary exhibitions at Warsaw Science Centre are renewed once per nine months and the permanent exhibition is renewed once per three years.
"Observing organization of work of other centres for science popularization, we will make fewer mistakes when creating our centre," J. Audėjaitis emphasized.
Opening in 2018
It is planned that the National Science and Innovation Centre on the Nemunas Island in Kaunas will be opened in 2018. At present preparatory works of the procedure in the field of architecture are being carried out.
It is intended to equip physical, chemical, biological, and mechatronics laboratories at the centre for science popularization. The science entertainment space will be intended for getting acquainted with innovation and the latest science achievements. Construction of Kaunas Science Centre will be funded by the European Union, state and city budget.