Growth continues: Hella has opened a new electronics factory near Kaunas
Growth continues: Hella has opened a new electronics factory near Kaunas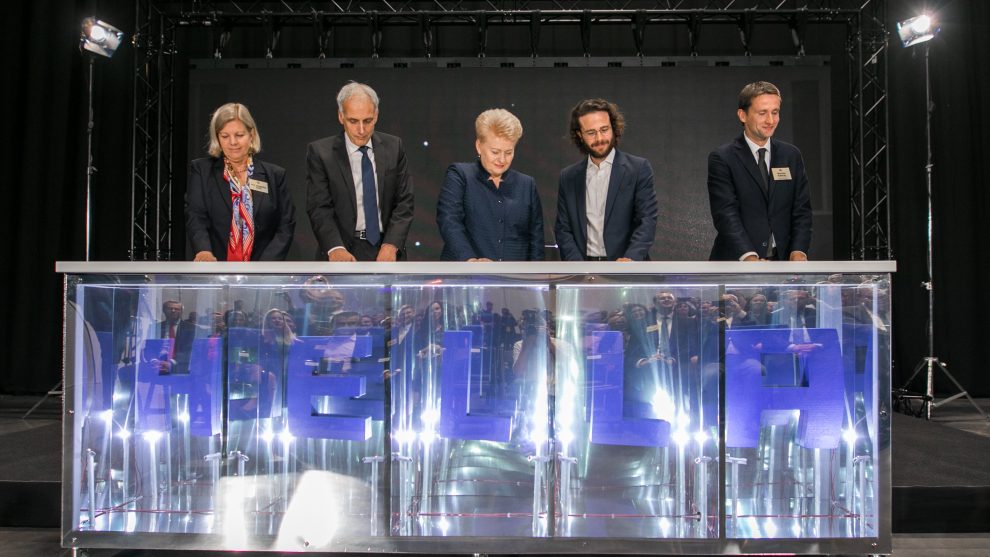 Paskelbta: 2018-09-14 (Friday)
Lighting and electronics company Hella officially opened the factory in Kaunas FEZ on Thursday. The new Hella factory is designed to content the growing demand for electronic solutions in Europe. Initially, the capacities will be directed towards the components of the photoelectronics, and in the near future, it is planned to expand production by incorporating various sensors, electronic actuators and control modules.
Hella already employs about 70 people in Lithuania, in the next three years it is planned to increase this figure to 250. So far Hella has invested 18 million euro in Lithuania. The total investment by the end of the first enlargement should exceed 30 million euro. Hella's growth is currently faster than the market itself, said dr. Rolf Breidenbach, General Manager of Hella. The key to our success is the consistent positioning without lagging behind the industry's major trends, including autonomous driving, energy efficiency and electrification, digitization and personalization. Together with the new factory in Lithuania, we will create opportunities to satisfy the growing demand for our innovative solutions and continue the profitable growth path." This factory in Lithuania is the 14th Hella factory worldwide network. Lithuania and, in particular, Kaunas FEZ were chosen for the well-developed infrastructure, as well as the possibility of attracting highly skilled workers. And it's obvious – Hella has recently begun serial production in the new 7,000 sq. m. at the factory less than one year after the start of construction.
Dr. Mr Breidenbach thanked everyone: "The fact that in such a short time we managed to smoothly implement a bare field investment proves not only the highest level of flexibility and excellence of the Lithuanian team, the Hellas team, but also the highest level of partner cooperation."
"When foreign experts were skeptical about Lithuania's vision of attracting direct foreign investment projects for automotive component manufacturers, Hella became the first big market player to be able to offer Lithuania the opportunity. After Hella's decision, the cluster has been replenished by more than one international player in the industry. Today's rapid growth and confidence in the industry allows Lithuanian companies not only to supply the materials needed for the production of Hella, but to communicate with German engineering and automotive companies," said Virginijus Sinkevičius, the Minister of Economy of the Republic of Lithuania.