Good News for Kaunas Cyclists: Bicycles can be Carried in Public Transport for Free
Good News for Kaunas Cyclists: Bicycles can be Carried in Public Transport for Free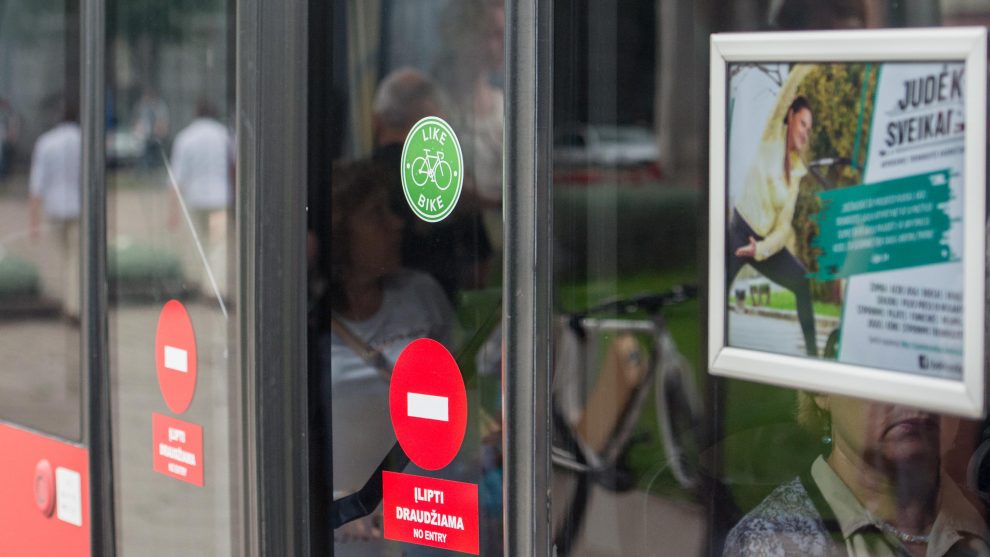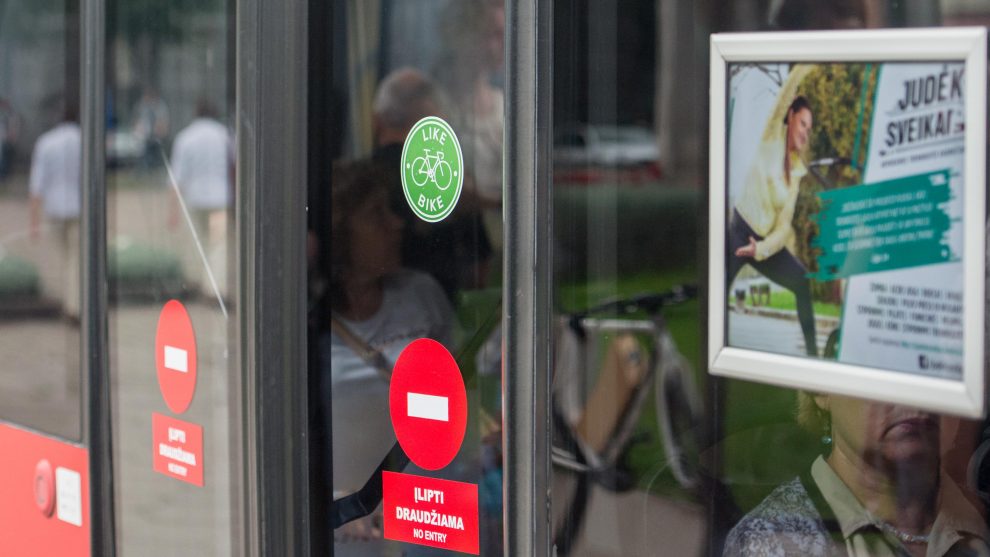 Paskelbta: 2017-08-01 (Tuesday)
Kaunas has good news for cyclists. From the beginning of August, the city buses and trolleybuses will carry bicycles for free.
Bicycles can be carried by buses and trolleybuses marked with special signs. Inside there are special places for bicycle carriage. In total there are 150 buses and trolleybuses suitable for it.
"Sometimes unexpected situations happen: the tire goes flat, rain starts pouring or it is hard to wheel in the upright mountain. In this case, public transport is very helpful for cyclists. I am glad that public transport company "Kauno autobusai " has joined the bicycle revolution. I hope that passengers and cyclists will be friendly and understanding each other", said Povilas Mačiulis, Vice-Mayor of Kaunas.
The middle door of the buses and trolleybuses which is adapted for carrying bicycles is marked with the special green coloured sticker "Like Bike". Inside the vehicle there is special space for bicycles with attaching brackets.
"We adapted lowland buses and trolleybuses for carrying bicycles. A bicycle can only be carried when there is space and the vehicle is not overcrowded", – said Mindaugas Grigelis, General Manager of the company "Kauno autobusai".
Passengers are allowed to carry their bicycles if the place for attaching bicycles and place for disabled people with wheelchairs or baby strollers is not occupied. The rule states that the passenger with a bike must be the last person to get on the bus. Bicycles can also be carried for free at both Žaliakalnis and Aleksotas funiculars.
Information of Public relations department