"German days" first time in Kaunas
"German days" first time in Kaunas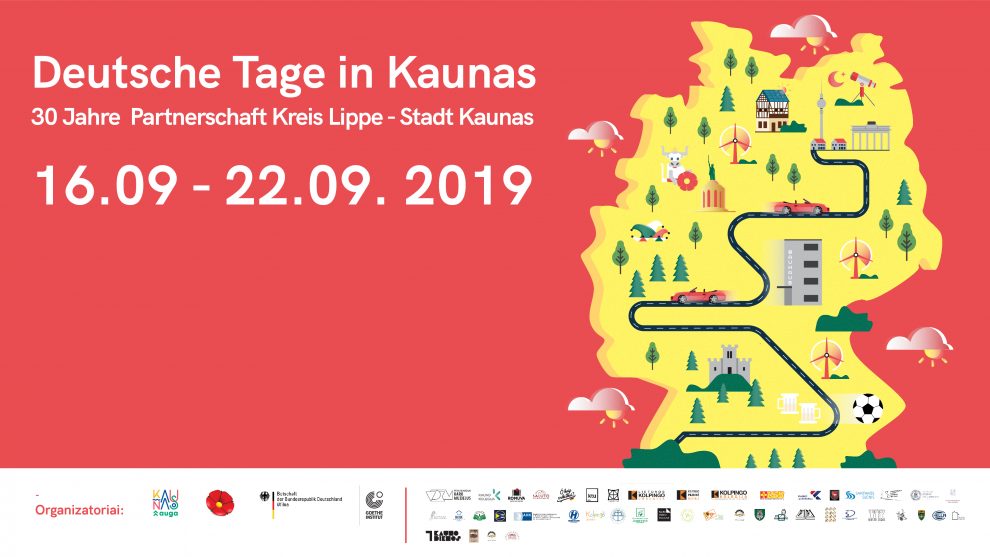 Paskelbta: 2019-09-11 (Wednesday)
German spirit will be felt in Kaunas in the coming week. Various cultural, scientific, sporting and business events will be held in the city form September 16th to September 22nd. During "German days" residents of Kaunas will be awaited by concerts, exhibitions, movie reviews, German kitchen treats, demonstrations of military hardware and various other attractions.
"Kaunas and Germany are tied with close connections – "German days" are organized celebrate the 3rd decade of cooperation between Kaunas and the region of Lippe. From the following Monday, restaurants of Kaunas will be inviting residents to try out traditional German dishes, "Romuva" film center will be holding viewings of German films, a bus that has been painted by German artists will hit the streets of Kaunas. We hope that German days will become a fun yearly tradition", – told Emilija Šakalienė, the head of Foreign Relations Division in Kaunas City municipality.
The morning of September 20th will be dedicated for business: the day will start with a business forum "Lippe region and Kaunas: business connections and future prospects". After the event, the participants will have the opportunity to visit Kaunas FEZ, as well as "Hella" factory. In the afternoon, historians will share their insight on the common history of Kaunas and Germany at the Kaunas City Hall.
Next week, Friday at 6 P.M. every resident of Kaunas will be awaited at the Kaunas national philharmonic, where a free concert will be held by Kaunas city symphonic orchestra and Detmold higher school of music. On Saturday the residents are invited to two free common concerts held by German and Lithuanian choirs. The concerts will take place at 2 P.M. and 6 P.M. in Jonavos st. 1F and Gimnazijos st. 7 (VDU Faculty of Theology hall).
There won't be a shortage of entertainment for fans of military hardware as well: a mechanized infantry brigade "Geležinis Vilkas" and NATO forefront force group "eFP Battle Group" will demonstrate military hardware at the parking lot of Kaunas Castle.
The events are organized in cooperation with the German Embassy in Lithuania, the Institute of Geothe, German Baltic Chamber of Commerce, as well as other partners. The full program of the events can be downloaded by clicking the link:
Information provided by Public Relations Division.