Free Cultural and Sports Activities, Leisure, and Creative Spaces for Ukrainian War Refugees in Kaunas
Free Cultural and Sports Activities, Leisure, and Creative Spaces for Ukrainian War Refugees in Kaunas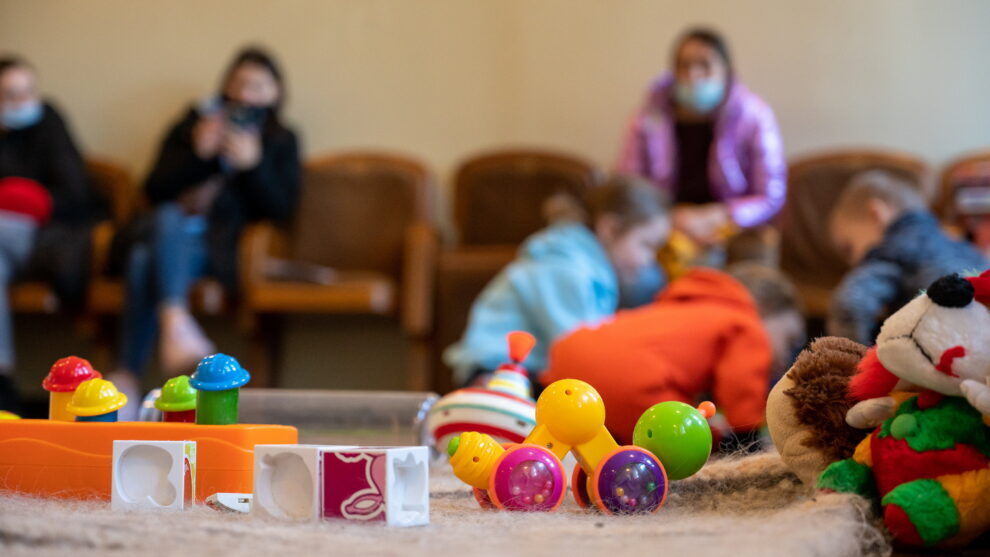 Paskelbta: 2022-03-25 (Friday)
Several thousand Ukrainians, including more than 1,600 children, have already found their second home in Kaunas. For all of them, city institutions offer free events, sports activities, non-formal and formal education. Kaunas sports schools, theatres, concert institutions, museums, libraries, and cultural centers invites them. Urban spaces for quality leisure and creativity are being opened as well.
An opportunity to calm anxiety
"In these past several days Kaunas Refugees' Registration Center received more than 2.5 thousand refugees from Ukraine. 1625 children have been registered in Kaunas city.  This number is constantly growing, while newcomers are facing stress and uncertainty about their future, isolation from their usual environment, their loved ones and friends.
We are making sure, that Kaunas would be a safe place and a second home, where people would be able to find opportunities to break away and leave all the anxiety aside for a while, finding at least some peace in their leisure activities", – said Eglė Andriuškienė, Deputy Director of Kaunas City Municipality Administration.
Families and children who have moved to Kaunas due to the war in Ukraine will be able to visit the city's cultural and sports institutions, extra-curricular activities, and cultural events free of charge.
From groups to performances
Employees of culture, sports and leisure institutions are determined to help people who have escaped the war in Ukraine to get away from bad thoughts, at least for a short time period.
The Kaunas Santaka band, the Kaunas City Symphony Orchestra, and the Romuva Cinema (which will soon open their doors) will be waiting for the Ukrainians staying in Kaunas to see their performances.
The actors of Kaunas Chamber Theatre have prepared therapeutic performances in which even the language barrier is not an obstacle. The Aura team will not only offer to admire professional performances but will also organize dance lessons for Ukrainian children.
Reader's tickets will also be issued free of charge by the city libraries. It is planned to create special access to e-books in Ukrainian and other languages, Lithuanian and English language lessons and organized board game tournaments. Also, children from Ukraine will be able to try readings with dogs or entertainment with virtual reality goggles. The city's museums and their subdivisions will invite you to visit the expositions and get to know Kaunas better.
Culture and sports activities
After the establishment of the Refugee Registration and Temporary Shelter Centre in Kaunas Cultural Centre, a play and leisure zone for children was opened on the second floor of the building. Creative dance classes for mothers and babies and Kaunas Kazys Binkis Theatre classes for 12-15-year-olds are being organized in the same place.
Another hospitable space for Ukrainian creators and artists would be Kaunas Central Post Office Palace. On the third floor, they are waiting for the cultural-creative space "CulturEUkraine". The youngest ones will be able to "dive" into lego therapy, motion and theatre classes, handicrafts, and creative workshops. Visitors will also get acquainted with animals under the care of "Eksotic SOS". Online registration for classes: kaunas2022.eu/ukraine/.
Sport schools will be waiting for both experienced athletes and beginners: 'Bangpūtys', 'Startas', 'Gaja', 'Kaunas Swimming School', and Kaunas 'Žalgiris' Basketball and Football Academies – all of these schools are available. Young Ukrainians will be able to spend their free time in basketball, artistic and sports gymnastics, volleyball, athletics and other training halls.
Those who wish will also be able to develop in selected water and winter sports, join checkers and chess clubs, participate in orienteering competitions.
Public Relations Information