Four free Ice skating rinks under the open sky in Kaunas
Four free Ice skating rinks under the open sky in Kaunas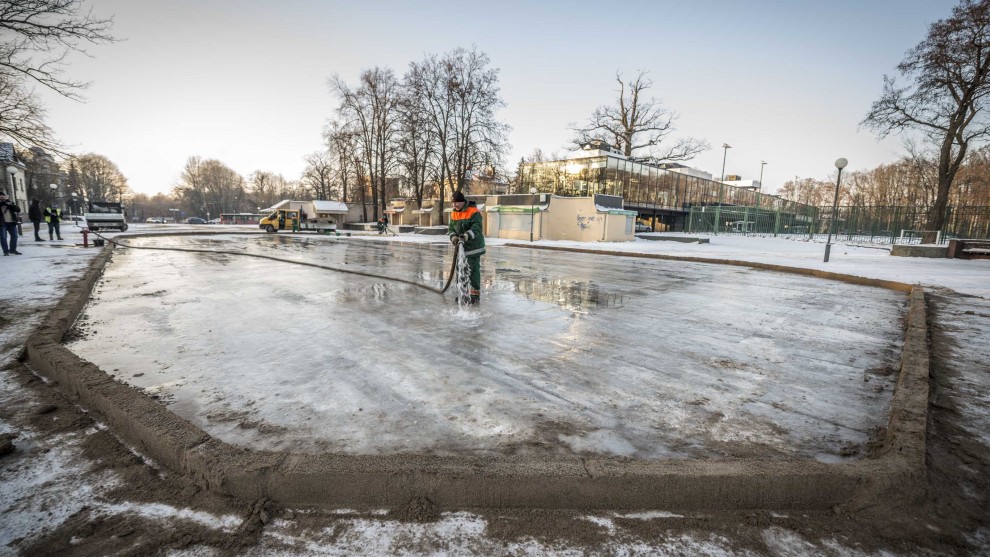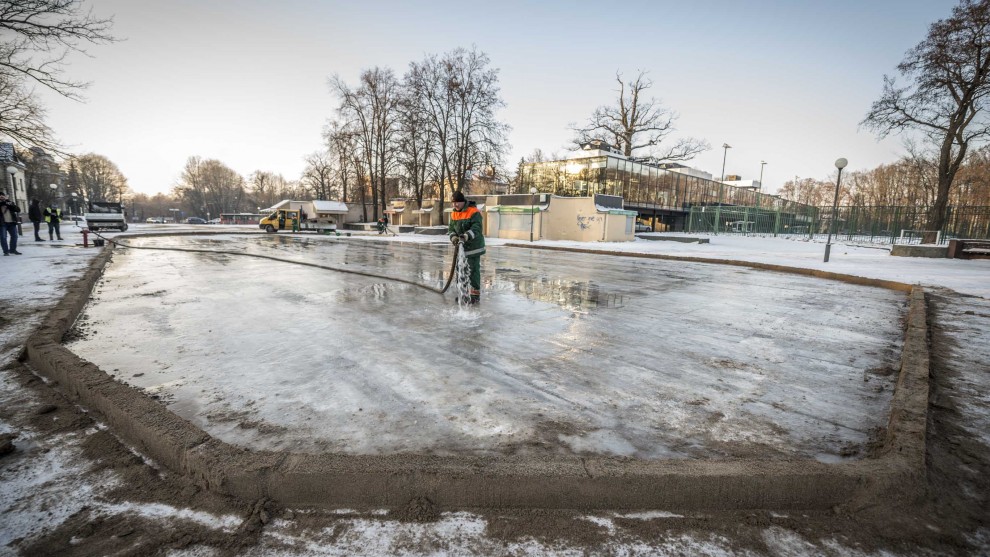 Paskelbta: 2016-01-07 (Thursday)
Since the cold weather has come, Kaunas has good news for those who got missed the winter entertainments. There will be placed four free ice skating rinks under the open sky in Kaunas. The strength of ice will be able to test at ice skating rinks located in Town Hall Square, near S. Darius and S. Girėnas monument, Panemunė beach, and Aleksotas -Vinčų Street.
The warm December has been distracted all plans for the installation of ice skating rinks, but the increasing cold weather will let feel the winter pleasures for Kaunas residents. "We hope that the weather will let for Kaunas residents enjoy more of winter pleasures", – said Deputy Mayor of Kaunas Simonas Kairys.
All ice skating rinks are free. The only thing, that Kaunas residents need is to have their own skates. Entrepreneurs who wish to submit ice skates rental service are invited to contact the municipal sports department. Another ice skating rink is planned to be installed in Petrašiūnai, Ekskavatorininkų Street (near kindergarten "Rudnosiukas").
This Wednesday 8.30 p.m. the local community invites the lovers of winter entertainments to skate surrounded by light and music on Lampėdžiai Lake. According to the authors of the initiative, it is non-commercial event, but simply a way to have a good time.