Exhibition "Sustainable Nordic Cities"
Exhibition "Sustainable Nordic Cities"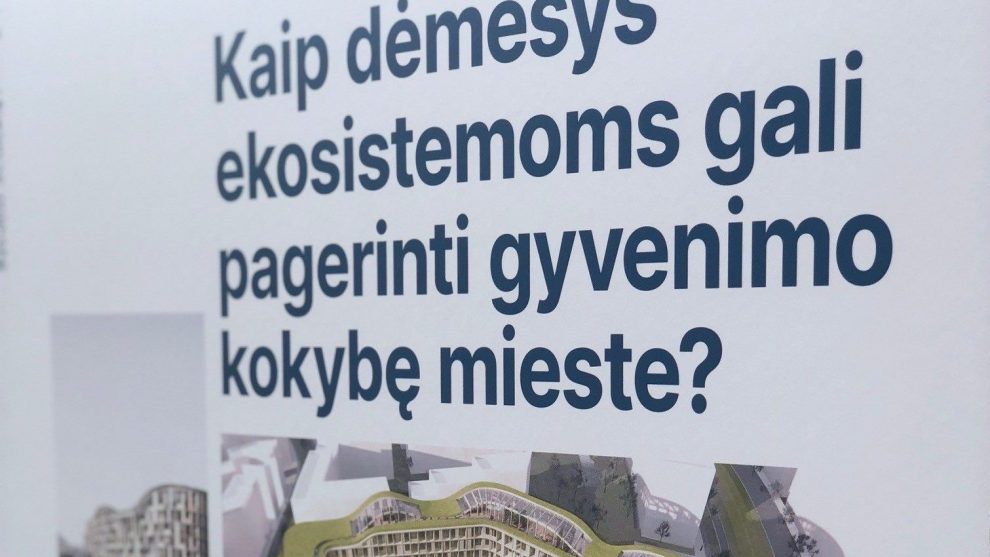 Paskelbta: 2020-09-09 (Wednesday)
Exhibition "Sustainable Nordic Cities"
Exhibition opening: September 16, 12 at Vienybės sq., Kaunas City
During September 17 – 30 the exhibition will be exhibited at shopping and entertainment centre "Akropolis" (Karaliaus Mindaugo pr. 49), since October 1 – at KTU "Santaka Valley", K. Baršausko st. 59.
Recently, cities around the world are facing major problems on a wide range of issues, from the loneliness of the elderly to urban pollution and floods. The Nordic countries and their governments are paying close attention to the United Nations Sustainable Development Agenda and so far have implemented a number of solutions to help achieve Sustainable Development Goals.
This agenda proposes a systematic plan to address many of these issues. The 11th Sustainable Development Goal of this agenda is to strengthen the role of cities and communities, but it is important to realize that sustainable urban development decisions are linked to many other goals of the agenda.
The exhibition "Sustainable Nordic Cities" presents urban projects by Nordic architects and engineers that offer innovative solutions in the fields of health and sustainable mobility, contribute to increasing resilience to climate change and reducing carbon emissions, and promote the implementation of the principles of the circular economy.
The exhibition is divided into 5 themes, each of which presents 5 cases in detail:
A healthy city – physical and mental well-being for citizens;
Resilient city – adaptation to climate change;
Mobile city – safe and clean transport for all;
Clean city – development without increasing the amount of pollutants;
The city of the circular economy – turning waste into a valuable resource.
All cases relate to at least one of the goals of the United Nations Agenda for Sustainable Development, as today these goals are the most comprehensive framework for working with sustainability. The Nordic countries have already embarked on a journey towards sustainable development, and we hope that their achievements will inspire them to follow their example!
The exhibition was created by the "Danish Architecture Center" in collaboration with "Design and Architecture Norway", "ArkDes & Form" (Sweden), "Iceland Design Center" and "Archinfo" (Finland). The creation of the exhibition was funded by "Nordic Innovation".