Donatas Motiejūnas: I miss such places like Laisvės alėja in Houston
Donatas Motiejūnas: I miss such places like Laisvės alėja in Houston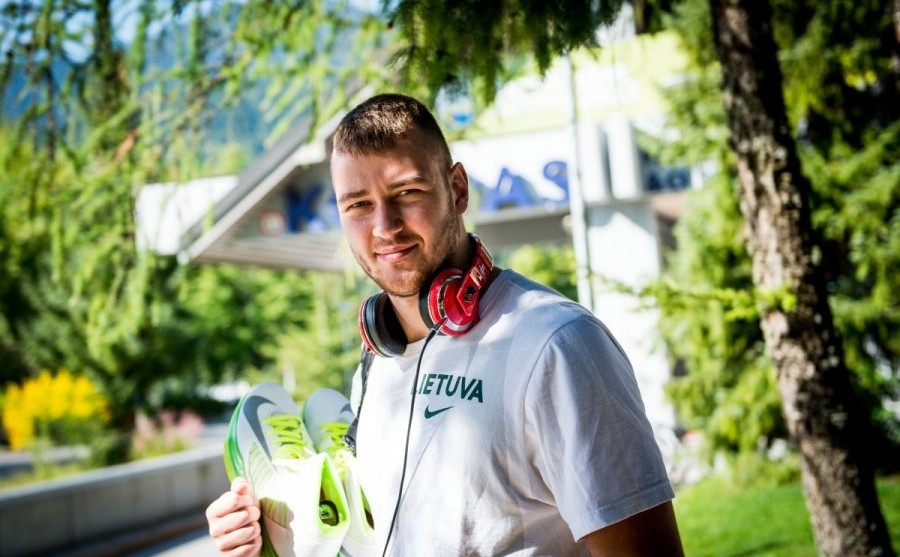 Paskelbta: 2016-07-05 (Tuesday)
Famous Lithuanian basketball player Donatas Motiejūnas said that every city is beautiful in its own special way. He always misses such places like Laisvės alėja (Freedom avenue) in Kaunas.
We had a conversation with one of the most famous Lithuanian basketball players about his hometown, talent camp and uniqueness of Kaunas.
You spend most of your time in the United States, still Kaunas is your hometown?
 My family and my friends are in Kaunas. I grew up here, spent eighteen years here, still it is much more than I have been in America. Kaunas is my hometown, it is always a pleasure come back here.
You spent your childhood in Kaunas. Which things from this period can you highlight?
Many things like my sports school. I started my first steps in 'Sabonis basketball center'. There I trained with 'Žalgiris' former coaches, here I started my first steps.
Already for the fourth year in the camp you bring a top talent of young people. How did you come up with this idea?
The is simple – I just took the example of the NBA players, learning for what purposes they are doing the camps and that they have made camps which collect 200 or 300 children and how they charge a fee, it is the way how they do business. I always had the same idea, because I did not have such a possibility in my childhood. I wanted something to give to kids, because I did not have this opportunity.
You have to travel a lot. If you compare Kaunas with the rest of the world, does Kaunas stand out from other cities?
(Laughing) We all are living in basketball. I say, we are the third in the world. We are so talented as a nation. Each city is beautiful in its own way. I miss such places like Laisvės alėja in Houston. Kaunas always will be a place where I was born and grew up. I am proud to be part of the history of the basketball game.
What do you want to wish for Kaunas?
It is a tricky question (laughing). I wish people who live in Kaunas to continue to be the best fans ever. I told my friends from America, when Kaunas 'Žalgiris' is playing, the hall is always full of people. They are amazed that such in a small town the arena is always full. Kaunas is one of the biggest basketball cities in Europe. It is a pleasure to see that a lot of people support and understand our history.
Public Relations Subdivision information