Director G. Padegimas: Kaunas is the start of all Lithuania
Director G. Padegimas: Kaunas is the start of all Lithuania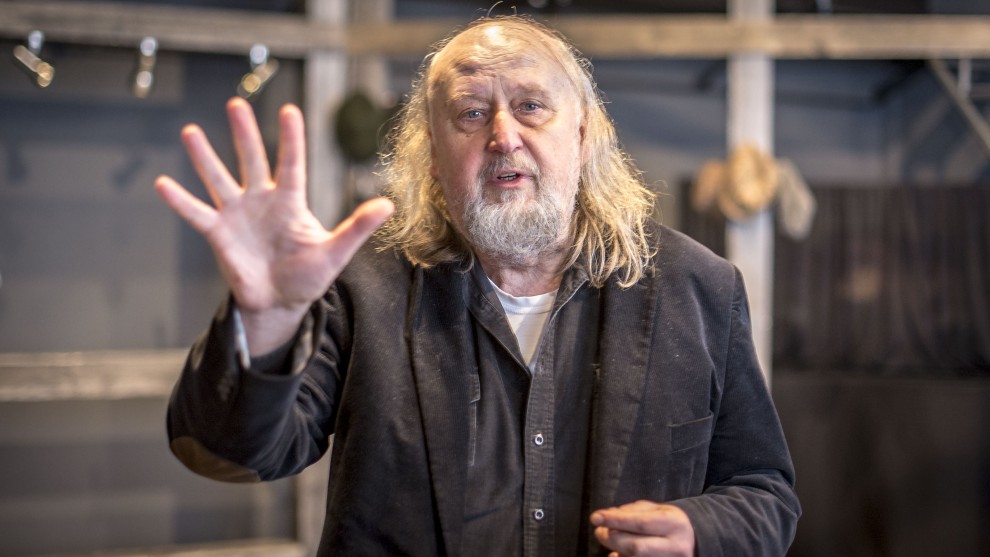 Paskelbta: 2016-03-22 (Tuesday)
For one of the most famous Lithuanian director, Gytis Padegimas, Kaunas is the nicest city  in the world which he would never trade to anything. The interview with director is about his earliest childhood memories, Kaunas exclusivity and how citizens of Kaunas know how to enjoy their life.
What does Kaunas mean to you?
For me, first of all, Kaunas means wonderful memories, that is why I would never trade it to anything else. Only here the old cafe ,,Spurginė" is left. Once, the woman, who had been working there for a long time, told me that she remembered when my mother used to come there with the 5 year old me and that my mother had the longest braid in the city. And my mother is no longer here for more than 30 years. For even a million, in any city, you wouldn't buy that kind of a warm memory.
Why is Kaunas different from other cities?
All Lithuania starts here, in Kaunas. Higher education, theatre history have started in this city. My father used to tell me that Vilnius is the capital of Lithuania, and Kaunas is a capital of the Lithuanian people. Only here such deep Lithuanian culture traditions have retained up till now. Now we have truly beautiful heritage, the constructivism buildings of the 1930s, we have unique museums and the remarkably beautiful natural environment: Kaunas Lagoon and forests near the city.
Also, wherever you go in Kaunas, you will always meet many young people, including foreigners. They come here to study and they contribute to upholding the academic city traditions. I often communicate with students from the Scandinavian countries and they like Kaunas more than Vilnius. Why? Because they have seen a lot of cosmopolitan cities and there is nothing special, but they have never seen a city like Kaunas, so green, unpredictable, with streets going upwards the hill.
There are many stereotypes about the residents of Kaunas. What do you think about Kaunas residents?
For me, Kaunas and its residents always associate with resourcefulness, because in the Soviet Union Kaunas was called the most bourgeois city. Only here people in deprivation times knew how to get everything, have everything and how to live nicely and no one is prohibited to live nicely. Never were, never is and never will be.
How do you see Kaunas in ten, twenty years?
I see Kaunas as a green city. Humboldt wrote that it's one of the most amazing cities located on the confluence of two rivers. That confluence should be kept and Kaunas shouldn't be made into a Manhattan. I think that modern skyscrapers should retreat behind the visible city centre view like in the biggest cities in Europe. Also, talking about green zones, I think there should be more flower gardens in city. Looking back at the photos of the time before the war, we can see beautiful flower gardens in the places that are grey now.
What would you wish for Kaunas city?
I wish a healthy mind, self-confidence, cohabitation and understanding that we all are citizens of the world: no left and right, no your Kaunas, our Kaunas, neither their Kaunas. This is the only Kaunas and we should all love and cherish it.
Public Relations department information