Courtesy visit by the Ambassador of Sweden to Lithuania
Courtesy visit by the Ambassador of Sweden to Lithuania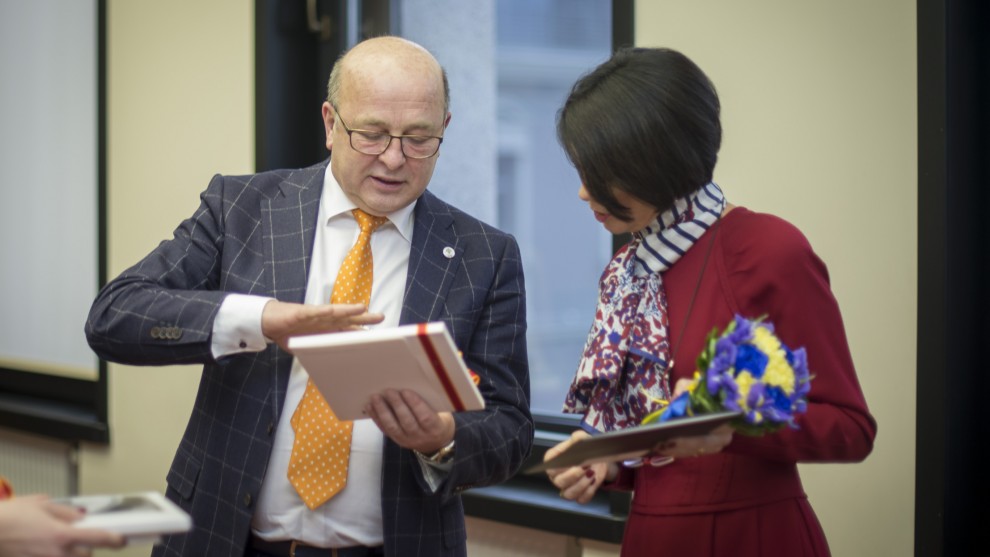 Paskelbta: 2015-12-11 (Friday)
On December 8, Ms. Cecilia Ruthström-Ruin, Ambassador of Sweden to Lithuania, paid a courtesy visit to Kaunas City. During the meeting with the Mayor Mr. Visvaldas Matijošaitis, the Ambassador asked about the greatest challenge he is facing as a mayor. Mayor named it as an ambition to change Kaunas from the basics.
"Kaunas has started changing. The further on the speed of changes will be higher. Kaunas will be like New York, just the sky scrapers will be a bit lower. We are working hard with the team every day to make Kaunas prosperous, comfortable to live, and attractive for the young people to stay." – said Mr. Matijošaitis.
The Mayor mentioned that the numbers of new investors have contributed to the clear visible changes. The Mayor with his team wants to renew Kaunas, to revive empty and derelict houses. He said that Kaunas City has new projects and new investors that are determined to invest in the city.
"I wish you great success in carrying out the mayor's duties. You have a great support in Kaunas. Kaunas has a big potential and is a very important city" – said Ambassador of Sweden Ms. C. Ruthström-Ruin.