Conference "Regions for Health Network" will be held in Kaunas
Conference "Regions for Health Network" will be held in Kaunas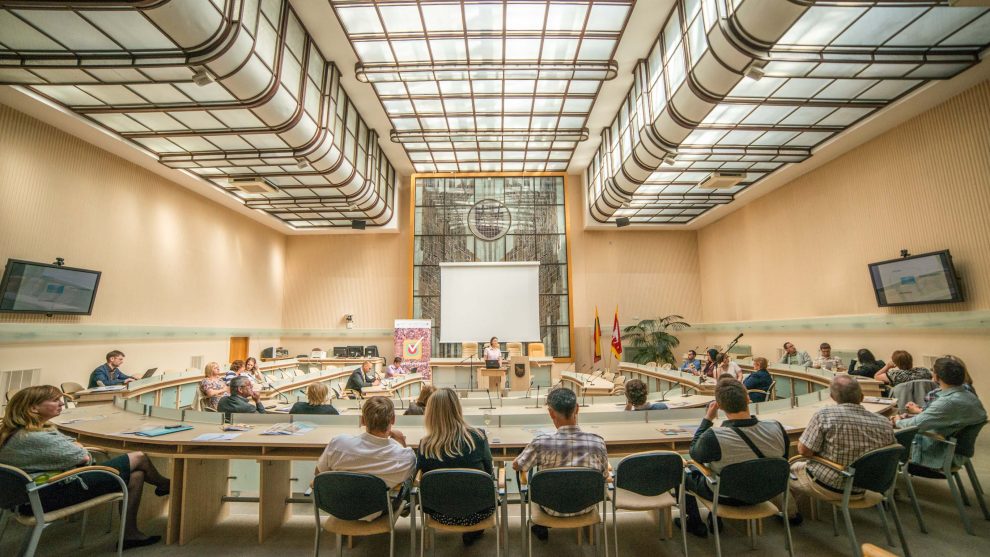 Paskelbta: 2016-09-27 (Tuesday)
What to do to enable residents of the Kaunas city and the whole region to be healthier? Authoritative health care specialists from Lithuania and abroad will try to provide an answer to this question.
This Thursday and Friday, 22-23 of September, the 23rd conference "Regions for Health Network" coordinated by the World Health Organization (WHO) will be held in Kaunas. Representatives of over 60 different regions and members of international organizations will share their knowledge and insight during the meeting.
"Kaunas has a number of different international initiatives. Different experts from the whole world have started to come to the city. It is very pleasing that we represent ourselves as a city of science and innovation, and such visibility is great importance in the world," Mr. Dainius Pavalkis, Advisor to the Mayor of Kaunas city on education and health issues, stated.
The meeting will be attended by the WHO Regional Director for Europe Dr. Zsuzsanna Jakab. This annual meeting will be open for decision makers, politicians, and regional managers seeking to ensure that the discussion would also reflect technical and political approaches – both are necessary for implementation of the programmes.
During the conference further discussion will be held on such topics as women's health strategy, methods and areas for cooperation among healthy cities, further steps of cooperation among universities, etc.
More information at: http://www.euro.who.int/en/about-us/networks/regions-for-health-network-rhn/news/news/2016/09/rhn-annual-meeting-2016-reaching-the-global-goals-and-leaving-no-one-behind
Information of Public Relations Subdivision