"Colourful Kaunas 2016" continues – this weekend the famous "Milk Centre" palace is going to be vivid
"Colourful Kaunas 2016" continues – this weekend the famous "Milk Centre" palace is going to be vivid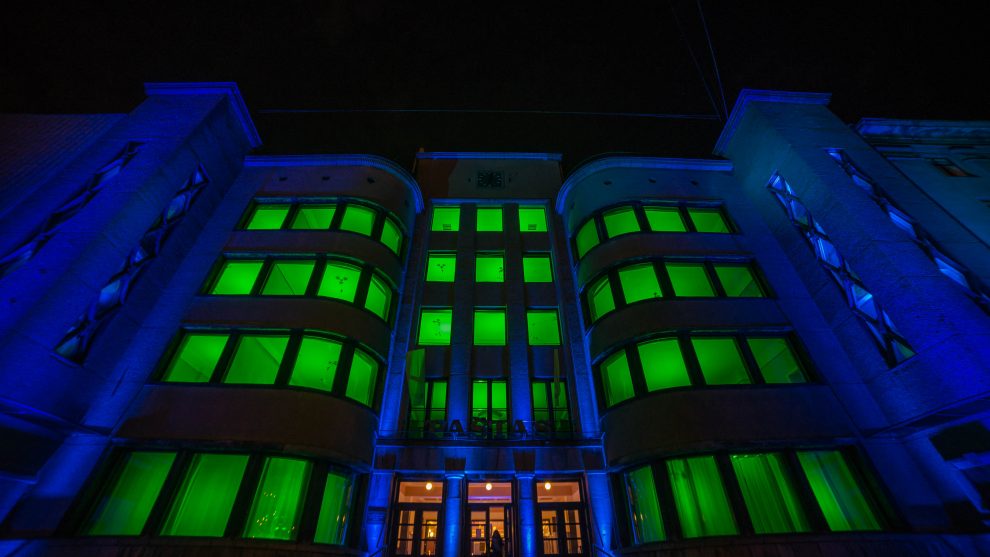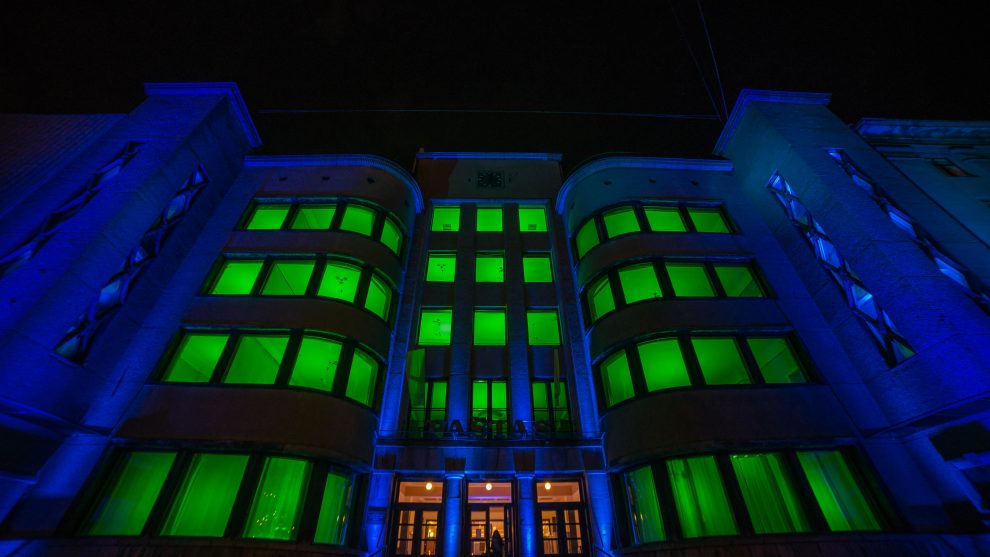 Paskelbta: 2016-11-10 (Thursday)
Kaunas central Post Office was lit up with unseen beauty during the first weekend of November because of "Colourful Kaunas 2016" festival and it proudly continues this initiative. This Friday the citizens of Kaunas and city guests will have an opportunity to admire another gem of modernism in Laisvės alėja – "Milk Center" palace.
Designer Barbora Giliūtė, creator of colour art at the festival assures that both expressive and elegant silhouette of the palace will be highlighted through lighting. This festival of lights is presented to Kaunas by the organization "Leggato". The festival is also partly funded by Kaunas City Municipality.
Located at Laisvės alėja, the creation of Vytautas Landsbergis-Žemkalnis – the old "Milk Centre" building is coming back to life on November 11-13 at night time.
The company openly states that those buildings are not the last ones to attract their attention.
"Kaunas is phenomenal because of the exceptional interwar period architecture which got into eyesight of Europe's heritage. We are planning to light up all the bigger and important interwar period architecture gems in Kaunas before 2022, when we believe the city will hold "European Capital of Culture" events",- said Paulius Banevičius, technical manager of the project.
During last year "Leggato" company's lighting team made similar projects in Kėdainiai and Klaipėda. Also, they commemorated the independence day of Georgia and Ukraine and other important dates of the friendly countries by such projects.
More about the event – https://www.facebook.com/events/234581260291951/