Christmas Charity Evening results get beyond expectations
Christmas Charity Evening results get beyond expectations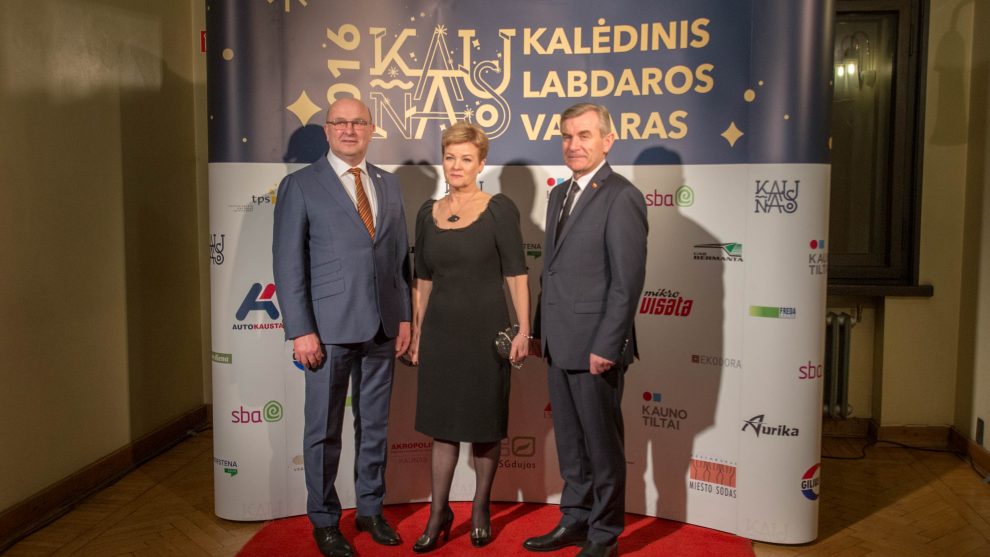 Paskelbta: 2017-01-05 (Thursday)
On December 29, the traditional Christmas Charity Evening was held in Kaunas, at the Military Officer's Club. Charity was collected during December, and this year the sum reached 60 000 Euros. All the collected funds will be dedicated to the disable people and their families.
"It is good to know that I live in the city, the country, where there are so many good and generous people who care about those who are in need." – at the event beginning said the Master of Ceremonies of the Evening Mr. Andrius Žiurauskas.
According to Kaunas City Mayor Visvaldas Matijošaitis, this year the charity results were higher than they expected. "Much money was collected, and if we add also all the good things that will be done for the wellbeing of disable people, it is more that in the last year."
45 companies and organisations of Kaunas joined this initiative. People still can join this initiative and donate till Epiphany. All needed information can be found at: labdara.kaunas.lt.
All the donations will be intended for hundred and fifty disable people and their families.
"These donations do not solve all the problems, but it helps to cope with some of them. Generosity of Kaunas people is growing, that's why this year we have changed the Evening's and moved from the traditional place – the Old Town Hall – to the bigger and more spacious Military Officers' Club" – noticed V. Matijošaitis.