BIG ambitions: bike paths next to the main streets of Kaunas will be equiped
BIG ambitions: bike paths next to the main streets of Kaunas will be equiped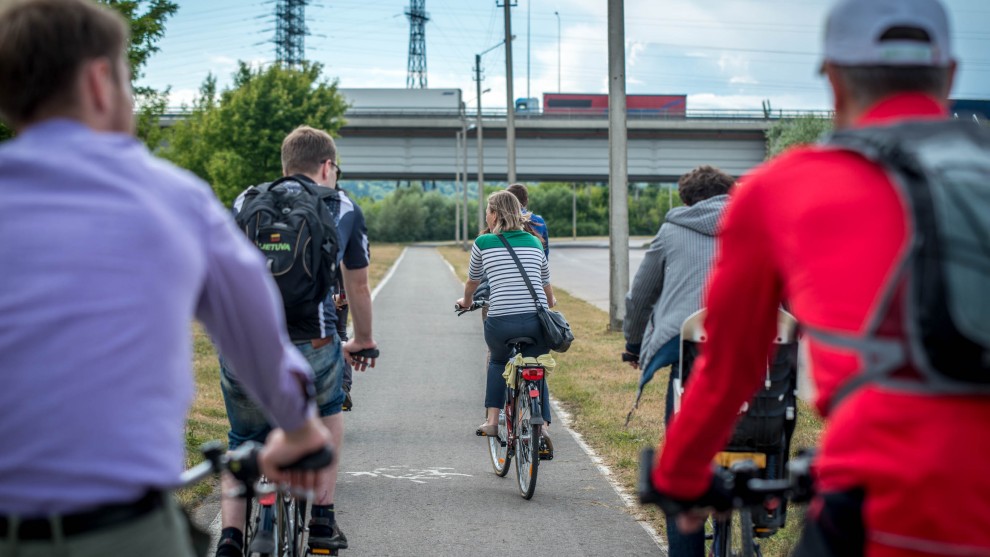 Paskelbta: 2015-12-17 (Thursday)
Next year, new bike lanes will be installed next to the two big streets of Kaunas – Savanoriu avenue and Veiveriu street.
The lane in Veiveriu street will be 5 km long asphalt trail. New lightning will be installed throughout the whole trail. It is expected that the implementation will start mid-year of 2016.
The lane in Savanoriu avenue will be around 6.5 km, stretching from the centre of the city up to the crossroad with Pramones avenue.
Currently, the technical project is being prepared that will clarify the cost of the development. The project will be funded by the European Union as well as Kaunas City budget.