Bicycle Sharing in Kaunas Starting in May
Bicycle Sharing in Kaunas Starting in May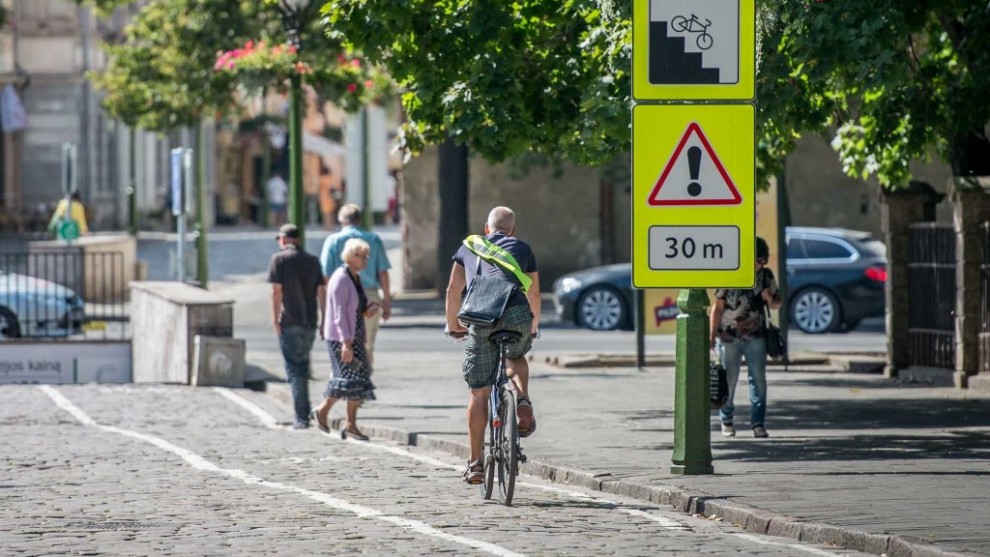 Paskelbta: 2016-02-25 (Thursday)
The public bicycle sharing service that proved highly popular in a number of cities throughout the world is expected to appear in Kaunas later this spring. Kaunas is also making arrangements to start providing car sharing service that has successfully justified itself in other cities.
"Last year Kaunas announced a public tender for the arrangement of bicycle rent stations. Only one candidate submitted a proposal, however, it withdrew some time later considering the activity unprofitable. Therefore, we found a different method where any company may apply with proposals to provide such services," Gintaras Petrauskas, Director of Kaunas City Municipal Administration, said.
The company "Prime Leasing" providing the car sharing service CityBee in Vilnius submitted a proposal to the Kaunas City Municipality and intends to start providing bicycle rent services in Kaunas as of May 1 this year. 150-200 bicycles will be made available to residents of Kaunas and city guests for a period not less than 6 months per year.
"Prime Leasing" also intends to start providing the car sharing service CityBee in Kaunas. Kaunas City Council approved the proposal to exempt the cars used for the sharing services from parking fees. In the first stage, the company intends to use 50 vehicles. Subject to the situation in the market in the future the number of vehicles may be increased to 100. As estimated by specialists because of this free parking facility the Kaunas city budget will not collect about EUR 30,400 in revenues. The car sharing service will be provided in 36 stations, only 10 of which will be in the central part of the city.