Deputy Mayor Mantas Jurgutis was ellected president of UBC
Deputy Mayor Mantas Jurgutis was ellected president of UBC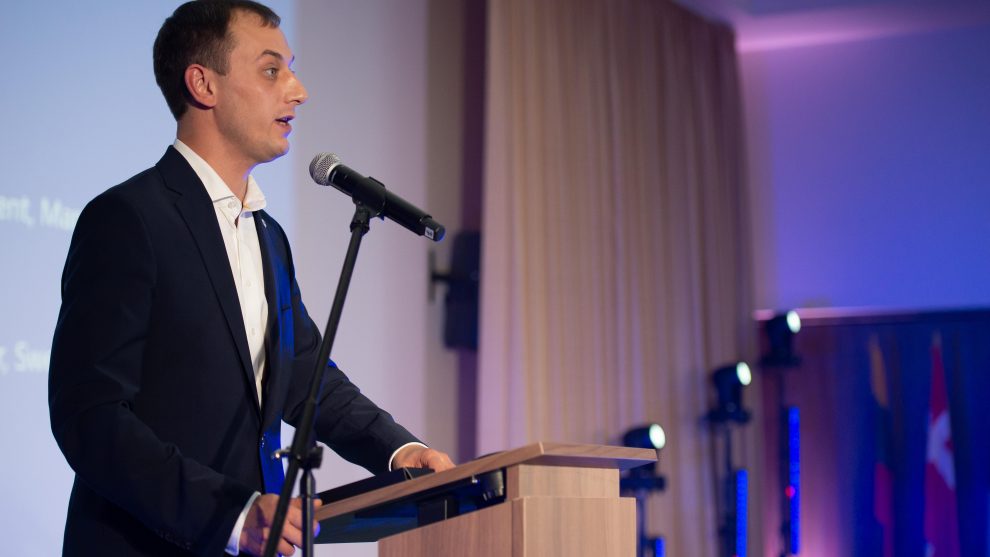 Paskelbta: 2019-10-23 (Wednesday)
About three hundred high-ranking politicians, city employees, experts of different fields and youth delegates have gathered to the 15th Union of the Baltic Cities (UBC) General Conference. On October 15-18 Kaunas has organized its first UBC event – "Building an Inclusive and Resident-Focused City. The Baltic Way".
One of the main challenges to the contemporary territorial administration – society's trust. Is it based on government's quality of work or the increasing expectations of the city folk? Thus the development of people's trust is the main goal, which guarantees the growth of economy and social unity. City's involvement is extremely important in recreating the trust between democratic organizations and democratic values. These were the main insights and stakes of the conference.
"UBC General Conference in Kaunas was an open forum, in which all of these ideas were covered. We wanted to direct ourselves to the issues such as how to make town citizens participate and involve themselves in the city's business. Or how to involve the youth in making them feel responsible for their future", – said the former UBC President Per Bødker Andersen.
The participants of UBC General Conference have strived to unveil the vision of an inclusive city, built on a dialogue between the residents and decision makers, by offering an opportunity to take part in an interactive and creative forum, where ideas were developed and the participants were actively involved in it as an exchange.
Topics, such as urbanization, digitalization, as well as regional and European co-operation were covered. One of the meetings was committed to culture as the catalyst behind the development of the city. Kaunas introduced the project of "Kaunas – European Capital of Culture 2022".
"This years' UBC in our city was an extraordinary event and a solid acknowledgment to Kaunas City, showing that we are important members of this international organization. Adding to that, the topic of this years' conference was undoubtedly important to any developing city and Kaunas is no exception. It was a great occasion to share our insights and experiences with other city of the Baltic region", – said the President of UBC, Deputy Mayor of Kaunas City Municipality, Mantas Jurgutis.
High-ranking speakers discussed the aforementioned topics during the sessions, seminars and General Assembly of the UBC  General Conference, which were relevant and directly affecting the region of the Baltic Sea. Speakers, such as representative of Ministry of Foreign Affairs of the Republic of Lithuania, Sirpa Paatero and the Minister of Local Government and Ownership Steering as well as Deputy Director General of the permanent Secretariat of the Council of the Baltic Sea States Bernd Hemingway have participated in the Conference.
Main plenary sessions including topics such as "Inclusive Cities" and "Culture as Catalyst for Cities' Development" were livestreamed on the Internet: www.bit.ly/ubc-youtube. The recordings of the event can be re-watched on the "YouTube" channel "Union of the Baltic Cities (UBC).