An exhibition on Kaunas City's architectural history continues the journey through the world
An exhibition on Kaunas City's architectural history continues the journey through the world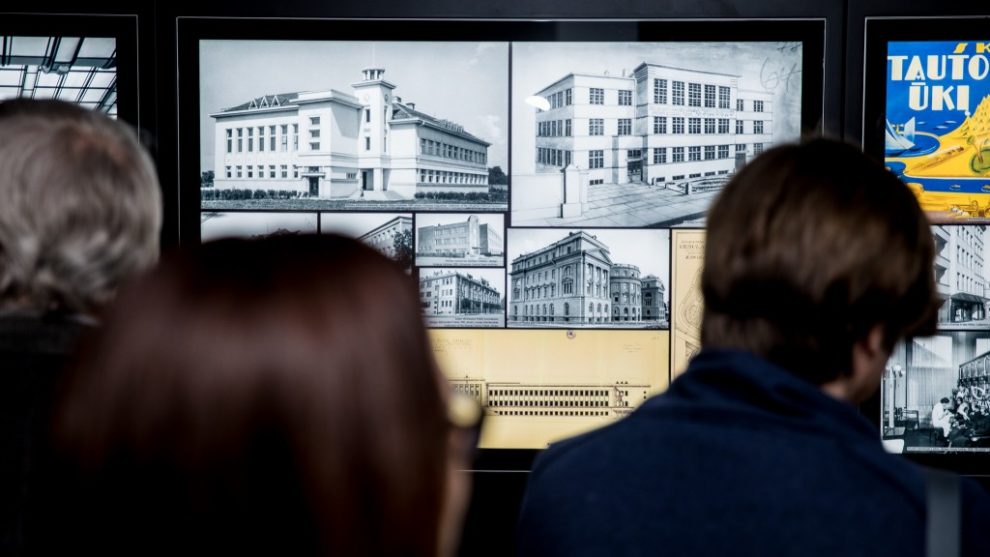 Paskelbta: 2018-11-15 (Thursday)
Kaunas architecture of interwar which is rated as a symbol of European heritage in 2015 continues to pursue UNESCO world heritage. The travelling architectural exhibition of modernism "Architecture of Optimism: the Kaunas Phenomenom, 1918 – 1940" that started this year will move to Belgium this week.
During this publicity campaign on local and international scale many institutions, private initiatives and independent individuals were among contributors. Together with exhibition goes Marija Drėmaitė's book "Optimistic architecture" which main accent is transformation into modern European capital city. As Kaunas Deputy Mayor Simonas Kairys said, this will definitely contribute to Kaunas success in general and will help it get into the same league as elite of World's Cultural Heritage.
International mobile exhibition which goes to Brussels will be presented in BOZAR Art centre this Thursday. The opening ceremony will be attended by Rita Kazragienė –  Lithuanian Ambassador to Belgium, Asta Junevičienė – Secretary-General of the Lithuanian National Commission for UNESCO, Count Étienne Davignon – Director of BOZAR Art Centre; and Paul Dujardin – Art Director.
This event completes the yearly successful exhibition project, which has been to many European cities – Paris, Milan, Rome, Tallinn, Wroclaw.
Furthermore, BOZAR Art Centre is welcoming everyone to international conference "Building new states and cities" which is a tribute to hundred years independence of central and east European countries. Ms. Marija Drėmaitė – author of exhibition will introduce the case of Kaunas in the upcoming conference.
For more information about the project visit https://unesco.lt/leidyba/renginiai/optimizmo-architektura-kauno-fenomenas-1918-1940).  For exhibition in Brussels : https://www.bozar.be/en/activities/148186-architecture-of-optimism