Ambassador of France about Kaunas victory: "This city is the undiscovered treasure"
Ambassador of France about Kaunas victory: "This city is the undiscovered treasure"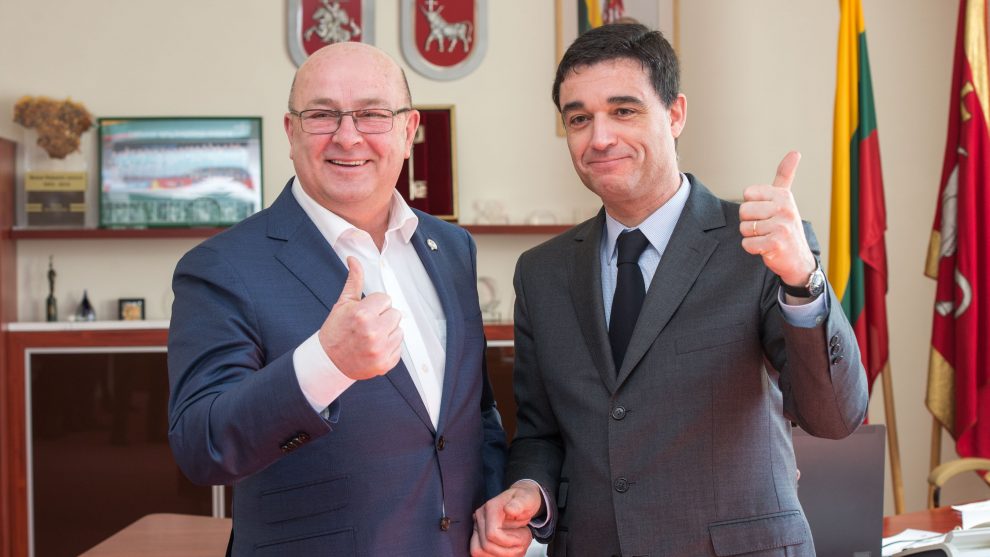 Paskelbta: 2017-04-03 (Monday)
After being announced as the European Capital of Culture, Kaunas received lots of compliments. Ambassador of France H.E. Mr. Philippe Jeantaud congratulated Kaunas and sent regards on behalf of the whole France saying that Kaunas is the undiscovered treasure.
Kaunas Mayor Visvaldas Matijošaitis added that this is a continuous positive change for the city and the victory is a present to our entire nation. Vice-Mayor Simonas Kairys was pleased that France was the first to congratulate Kaunas as it is the country that is praised for being one of the oldest and richest cultures in the world. Furthermore, in the interwar period Kaunas was often called "Little Paris".
Since 1997, Kaunas is a twin city of Grenoble. The cooperation between the cities is implemented through committees which are coordinating relations and are maintaining and encouraging them. In both cities committees are working on different spheres such as economy, culture, education and law enforcement.