Advanced Technologies are Proposed for Longest Pedestrian Street – Laisvės Avenue
Advanced Technologies are Proposed for Longest Pedestrian Street – Laisvės Avenue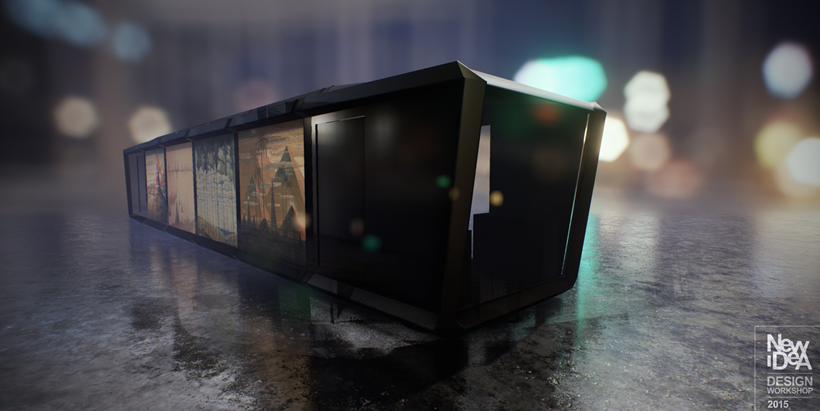 Paskelbta: 2015-12-16 (Wednesday)
On December 11, the leaders of Kaunas City, architecters and designers introduced the conception of a modern, futuristic power-driven autonomous vehicle.
Mr. Jonas Audėjaitis the architect, Kaunas City Councillor, highlighted that Kaunas City was always an innovative city – during the interwar period Kaunas established the funicular, and now, in the XXI century, the city can offer advanced technologies to residents and tourists.
The conception of the new vehicle was introduced by Mr. Andrea Busato, the marketing manager of Italian School of Design.
"Thirty students from different European countries took part in the creation of the conception. We were seeking to create interactive design involving music, art, history, and making this vehicle as an attraction for tourists. The other goal was to reflect values, environment, sense and identity of Kaunas City." – said Mr. A. Busato
According to Mr. Saulius Jarašius, the professor of Kaunas Faculty of Vilnius Academy of Art, students had to create a new and never seen before futuristic vehicle with the character reflecting Kaunas City. He said that this vehicle would be made of modules, so it can be easily prolonged or shortened depending on the situation; with interactive windows showing images of Kaunas City, its history, sports events and so on. This vehicle would be low ground with an easy entrance for all the people.
"This step is a great input to create a smart city and to attract world-class hi-tech companies in the future." – said Mr. Vytautas Jokužis the director of the company "Elinta".