A gift for Kaunas people – a free ice skating rink in Santakos Park
A gift for Kaunas people – a free ice skating rink in Santakos Park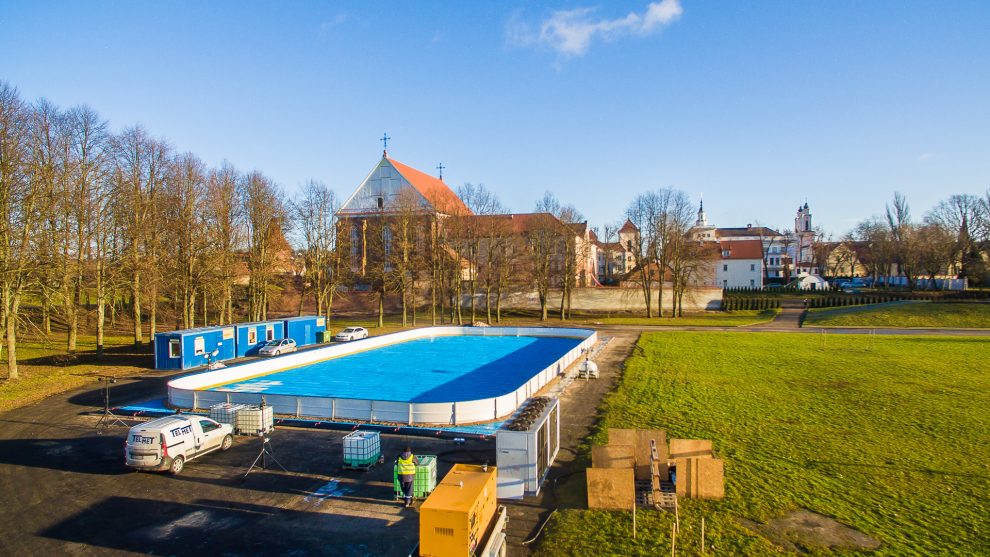 Paskelbta: 2018-01-11 (Thursday)
A huge ice skating rink will be launched in Santakos Park. The rink will be in a rectangular shape with the total area of 800 square kilometers; it also will not be significantly affected by weather temperature fluctuations – the possibility of ice-skating in any weather will be provided by refrigeration equipment. The ice rink is scheduled to be opened on January 10.
The 40-meter-long and 20-meter wide ice skating rink that was started to be built last weekend is scheduled to open in the middle of this week. The entertainment area will be located next to Santakos Stadium. Those who do not have ice skates should not be upset – they will have the ability to rent sharpened skates near the ice rink.
The free skating rink will be well enlightened; there will be music playing to entertain the skaters of Kaunas. Hockey and ice skating showcase competitions are planned, as well. About 150 people will be able to go to an 800 square meters' skating rink at a time. On weekdays, the skating rink will be open from 12:00 until 21:00 and on weekends from 10:00 until 22:00.