Travel with us. Your travel guide with the project "From Brno to Tel Aviv"
Travel with us. Your travel guide with the project "From Brno to Tel Aviv"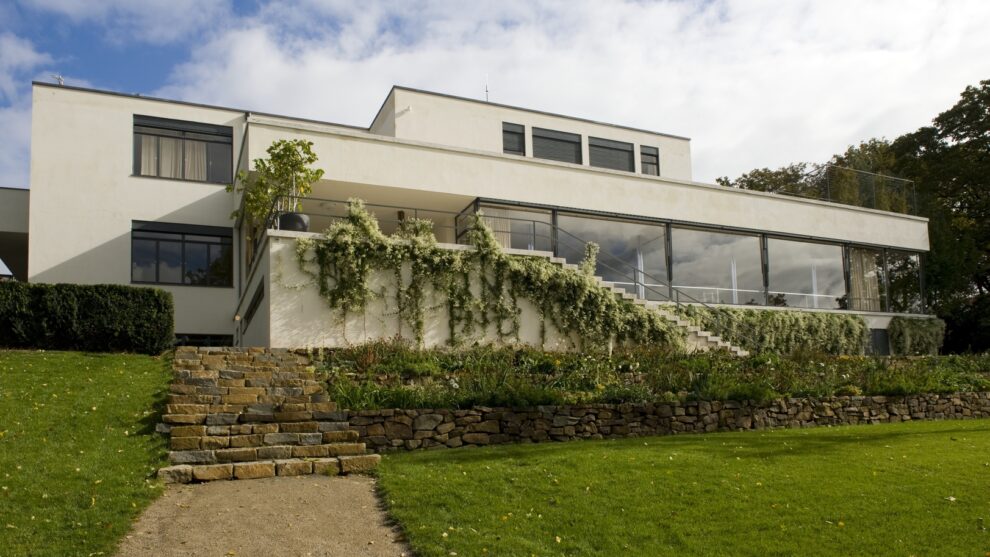 Paskelbta: 2022-06-30 (Thursday)
This summer with Archigrim?
For those who haven't seen it yet, we invite you to get to know the exclusive routes of the "Stop Juosta" show. This Lithuanian National Television project has been running since 2016 and aims to open wider horizons, introduce the heritage of modernist architecture in Lithuania and abroad.
"Stop Juosta" offers you a new cognitive form of traveling from Kaunas City partner Brno in the Czech Republic to Tel Aviv. These are one-day routes to Berlin, Dessau, Stuttgart, Rome, Prague, Brno, Zlin, and Tel Aviv, together with archigraphs – KTU doc. dr. Vaidu Petrulis, Jolita Kanien, and dr. Michal Pskelovsky, from Torun.
The buildings are not included in the catalog of traditional travel and their stories: maybe it's an accident; buildings for "killers" or temples for modernism; the birth of Bauhaus ideas; Roman fascist architecture; or cubism in Prague. And have you heard of the utopian city of Zlin, the Bat empire, and the code of conduct for workers' colonies? And finally, Tel Aviv – a city in the desert, and its idea of a city garden in the White City.
The show is co-financed by the Lithuanian Culture Council, LRT, under the auspices of the Lithuanian National Commission for UNESCO, and represents "Kaunas – European Capital of Culture 2022".
Find Brno episodes down below ↓ 
You can also find Brno and other routes on the following link: https://www.youtube.com/playlist?list=PLKM9h8REU3CiCApECfDz1A6zjvuAIb3_f 
LRT "Stop Juosta" information