The first exam of the rally participants "Around Lithuania" is in Kaunas
The first exam of the rally participants "Around Lithuania" is in Kaunas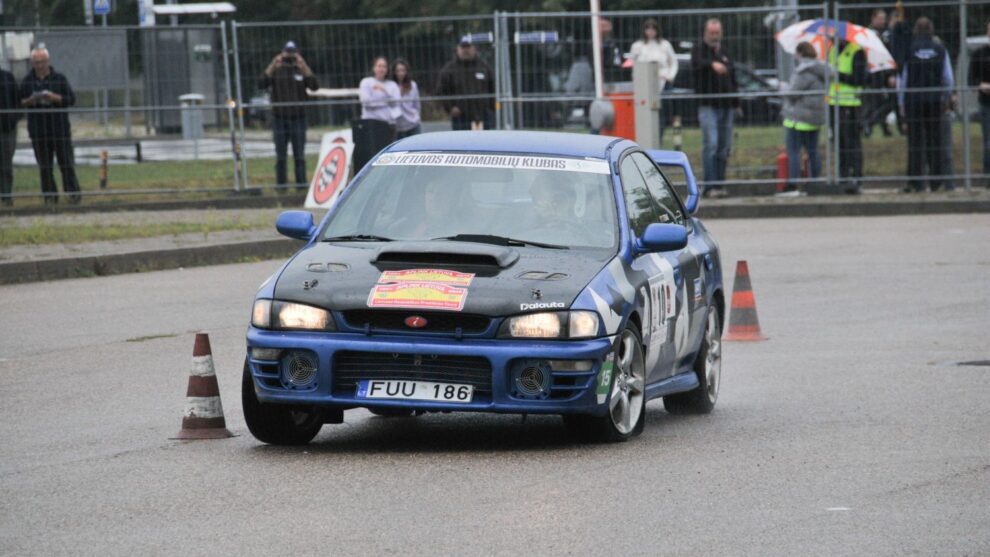 Paskelbta: 2022-06-14 (Tuesday)
The traditional rally "Around Lithuania" will take place in mid-June. Participants riding on various roads of the country will compete for the most honorable trophy in the collection of each athlete – the President's Cup.
This year, the winners of this rally will be awarded the 31st President's Cup. In keeping with the long-standing tradition, the start of the rally "Around Lithuania" will be in Kaunas, Town Hall Square, from where the first crew will move to the track on June 17th at 9.30 a.m., and even earlier – at 9 a.m. – the grand opening of the event is scheduled.
The first combat exam will await the participants of this rally in the city from 9.45. Then the fast slalom race will start on J. Bakanauskas Street, and after another 10 minutes – the crew will start in Aleksotas Innovation Park, from where they will rush to the third match on S. Dariaus and S. Girėno str. where the first fight will start at 10.20 a.m.
It will be a kind of prologue competition, after which sports fans will be able to form a more detailed picture of the athletes' aspirations and opportunities.
At 10.45 a.m. the first race in Kačerginė, on the "Nemunas žiedo" rally cross track is already waiting for the participants of the rally "Around Lithuania". From here, the group of athletes will turn towards Kėdainiai. The rally will finish on Sunday, June 19th at 3 p.m. in Vilnius. In total, the routes of this year's rally "Around Lithuania" will cover 1130 km.
The origins of this oldest motorsport competition in the country date back to 1931. Back then, on July 24th, a group of 14 cars and 12 motorcycles from Kaunas started the first marathon race around Lithuania. It is no coincidence that the Lithuanian Automobile Sports Federation considers this date to be the official start of motorsport in the country.
Information source: rally "Around Lithuania"