Kaunas vision until 2030: a smart, dynamic and sustainable change city – the center of attraction
Kaunas vision until 2030: a smart, dynamic and sustainable change city – the center of attraction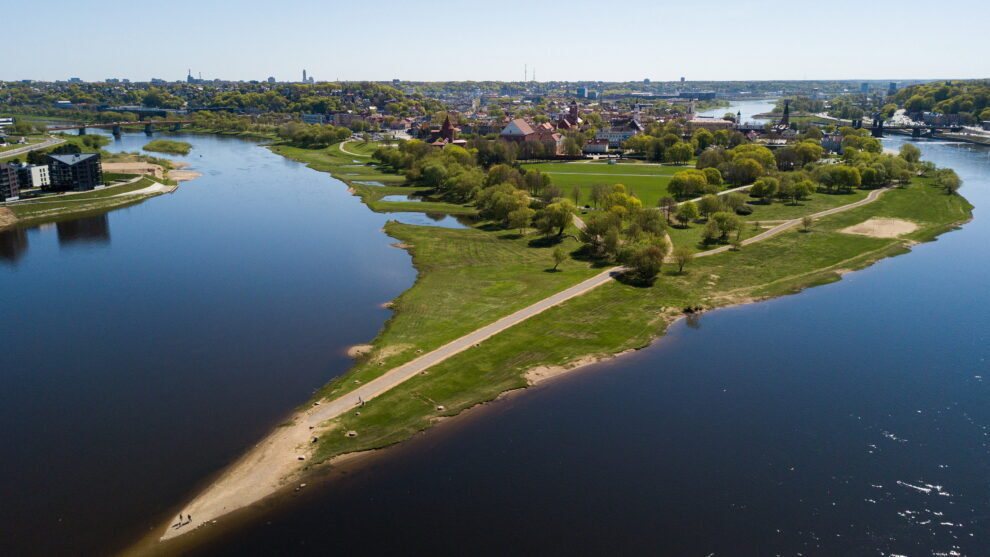 Paskelbta: 2022-06-15 (Wednesday)
It is official – on Tuesday, Kaunas Council approved the Strategic Development Plan (SDP) and the further direction of the city's growth until 2030. A qualitative breakthrough is being sought in the fields of economics, culture, education and sport, urban governance, territorial development, sustainable mobility and the green course. The most important city document has been adjusted to take into account the comments of the residents.
"Change and growth in the city begins with targeted planning of strategic processes. The results are also inseparable from the expectations of the population itself, the desire to improve the quality of life. This is what allowed to form of the city's priority areas until 2030", – says Kaunas Mayor Visvaldas Matijošaitis.
The city has set goals to grow the economy over the next eight years, ensure sustainable territorial development, and strengthen sustainable mobility and the green course. Health and social security, education and sports, culture, tourism and other areas also remain as Kaunas' priorities.
More than 100 experts participated in the development of the plan, meetings and public discussions were held with Kaunas residents and representatives of the city communities. The current situation, available resources, population surveys and data analyzes have been assessed.
"The strategic development plan sets short-term and long-term goals. We strive for the city of Kaunas to be open to innovations, convenient for studying, working and starting a family, spending free time. It is also striving for and implementing sustainable changes, adhering to the green course – ensuring sustainable development and involving Kaunas residents themselves", – said Tadas Metelionis, Director of Kaunas City Municipality Administration.
During the preparation process, all those interested could get acquainted with the strategic development plan document, submit comments and suggestions, and ask questions of concern in a public presentation to the society. Almost two dozen proposals from legal entities and individuals have been received.
The population was mostly interested in the topics of territorial development, sustainable mobility and the green course. These include the improvement of pedestrian and cycle path infrastructure, the availability of public transport, heritage issues and consultations, the management of yards, roads and green areas, the reduction of pollution and more efficient sorting.
The issues and suggestions raised were discussed in the coordination working group for the preparation of the plan. Some of them, focusing on local issues, will be considered further and included in the newly developed strategic action plan for 2023–2025. Proposals that met the SDP level, complemented the 2030 plan.
The strategic development plan was approved by a majority of votes at the Kaunas City Council meeting on Tuesday. The latest version of the strategic development plan is available on the Internet: kaunas.lt.
Information source: Public Relations