Japanese Ambassador Will Try to Participate in Kaunas Marathon
Japanese Ambassador Will Try to Participate in Kaunas Marathon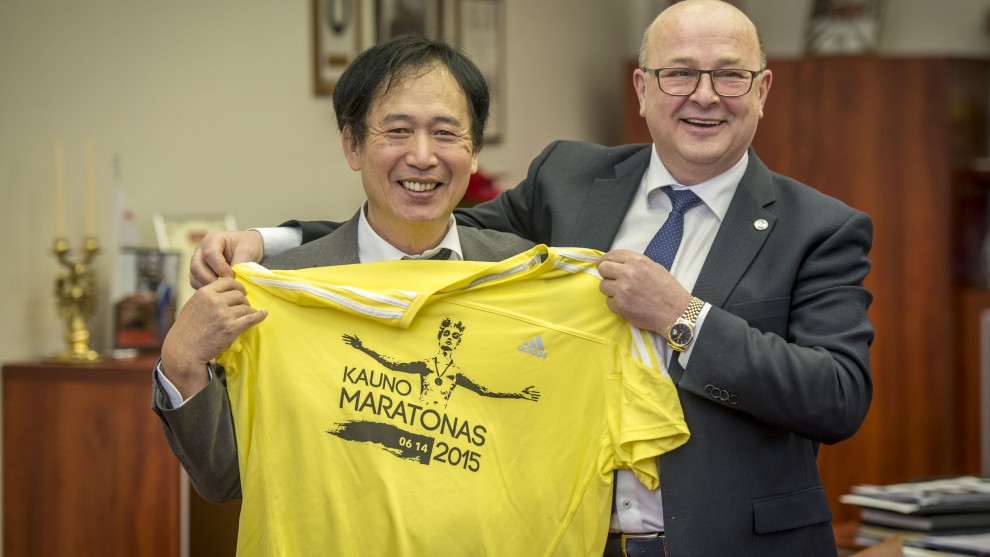 Paskelbta: 2016-02-11 (Thursday)
During his visit in Kaunas Japanese Ambassador Toyoei Shigeeda has mentioned that he and his colleagues intend to take part in Kaunas Marathon in June.
"I will run the marathon together with the embassy's employees. I think that if more Japanese find out about this event, there would certainly be more guests from Japan participating in the marathon," the Ambassador stated.
"We have two international marathons in Lithuania – Vilnius and Kaunas Marathons. The history of Kaunas Marathon is recent; it is organized for the fourth time. This year when Kaunas Marathon will take place, Lithuanian Championship which was organized earlier in Vilnius will take place in Kaunas for the first time in the history of Lithuania," Gediminas Vasiliauskas, Chairperson of Sports, Tourism and Leisure Committee of Kaunas City Council stated.
Mayor Deputy Simonas Kairys invited the Ambassador to come back to Kaunas in May to visit the festival Hanza Days.